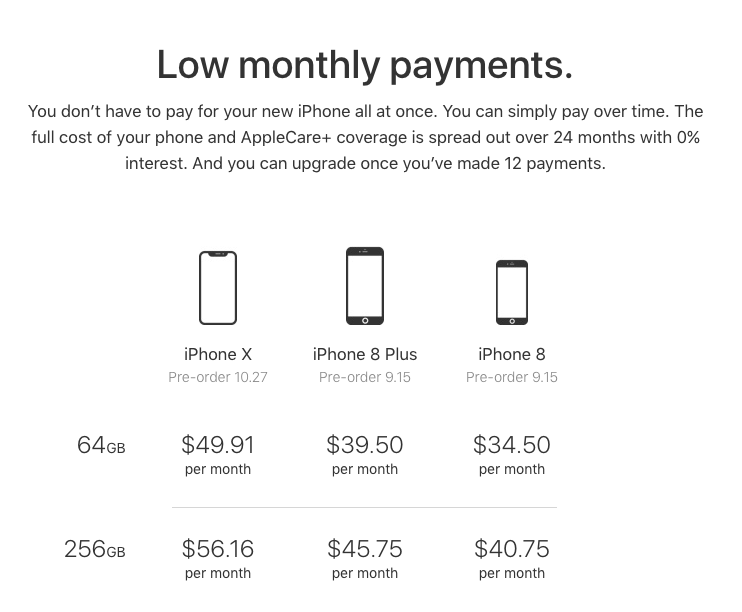 For those of you who are actually excited to get their hands-on the upcoming iPhone X, we warned you that the price tag would be staggering.  The 64GB model is priced at $999 and the 256GB is priced at $1,149.  For those of you looking to not skip rent for a month on dat new iPhone, we got a solution for you w/ Apple's iPhone Upgrade Program.  
This has been a better solution for many since its inception a few years back.  Even better than the carriers phone-leasing options available.  Under this, the 64GB iX will cost you $49.91 per month and the 256GB iX will cost you $56.16 per month.  After 12 payments, you can upgrade to a new one instead of paying the full retail price for it.  This would save you just over $400 for the 64GB and about $475 for the 256GB model.  
So you have that along w/ AppleCare+ to handle repairs for accidental damage (liquid, screen, drops, etc.) included that would usually cost you around $200.  All while holding you down for 2 years of coverage.  
It's another bill but chances are, most of you aren't buying it at full retail pricing anyways so you might as well get it cheaper from the source than everywhere else.