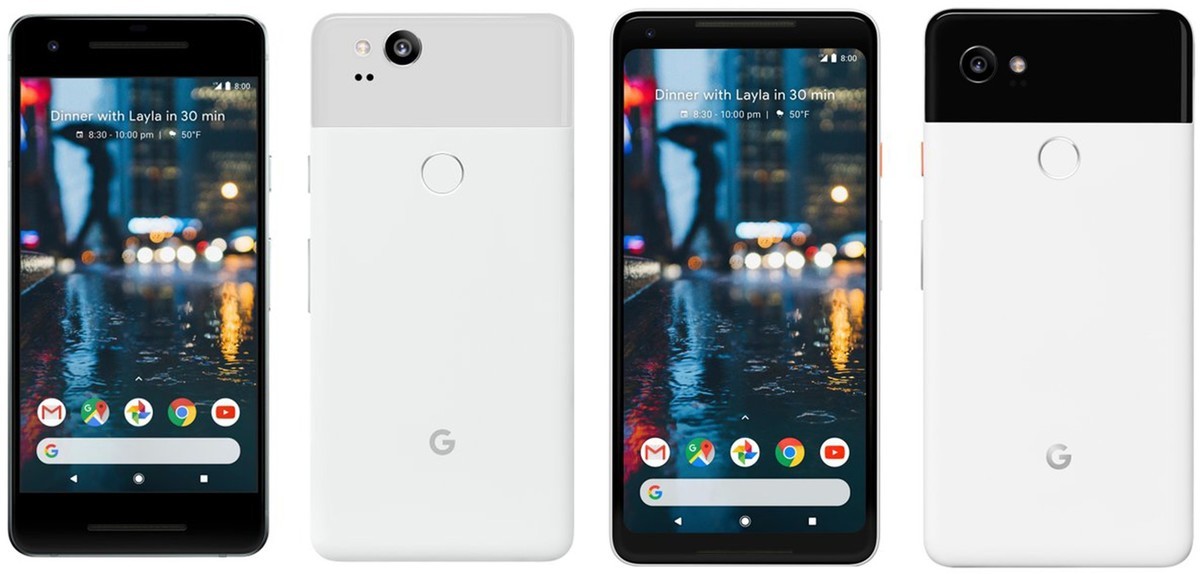 Yesterday, before Google's big event we got our best look at both of the Pixel 2 smartphones. No more blurry photos until the event at this point. All of these images were courtesy of EvLeaks & VentureBeat BTW.
We see HTC's Pixel 2 w/ a taller profile + beefy bezels & dual front-facing speakers and LG's larger Pixel 2 XL looking similar to the V30 but w/ dual front-facing speakers. We also see the slightly new UI for the Pixel launcher UI. Google's search bar is now on the bottom underneath the bottom row of icons and a today's snapshot widget (calendar events, weather, etc.).
Also added to the mix, we got an alleged release dates for both. Pixel 2 is looking like 10/19 and the Pixel is set to arrive a month later on 11/15. Not sure if we're gonna get any other details ahead of the event but the day is still young.
How do you like the final look of the Pixel 2 devices. So it looks like the Pixel 2 XL will be the way to go if you an swing it.