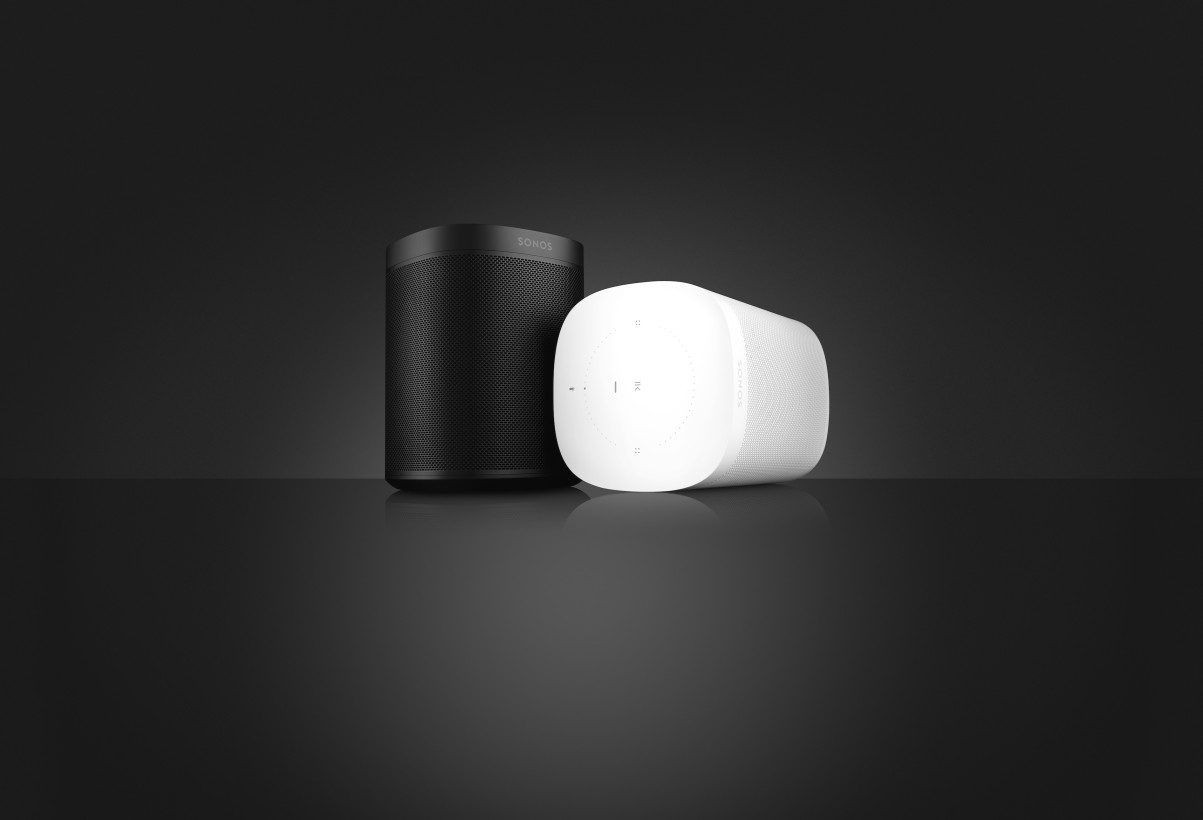 Kicking off the busy day of announcements is Sonos w/ their new smart speaker.  They appropriately call it the Sonos One.  
 Sonos One: pretty much a Play:1 w/ mics & Alexa support.
The Sonos One will offer the same specs as the Play:1 w/ 2 Class-D digital amps, one tweeter, and one mid-woofer.  But this adds the new touch panels from the Play:5 and 6 far-field microphones.  All of this for only $199 – which is the same price as the Play:1.  
Nothing changed in regards to the services Sonos supports as well.  You can play tunes/podcasts from Spotify, Apple Music, Pandora, Google Play Music, Tidal, Pocket Casts, and much more.  But Amazon's Alexa is just the beginning as they plan offer support for multiple virtual assistants like Siri & Google Assistant sometime next year.  
Sonos also made sure to update their app as well as add Alexa support as beta ot work w/ Amazon Echo product & your Sonos speaker.  And lastly, Apple AirPlay 2 support is set to arrive to their products next year.
So Sonos just made buying any type of Echo pointless when you're getting Hi-Fi audio quality here.  Nothing else matters.  It is set to arrive in a few weeks on October 24th & pre-orders kick off today.  Will you be adding the Sonos One to your home?