First, we had the dawn of the Bluetooth speakers w/ everybody and their momma coming out to join the party.  Now as 2017 is coming to a close, we enter a new age or the next evolution.  Enter the smart speaker age: a wireless speaker that's voice-controlled & powered by a virtual assistant.  There aren't too many out at the moment.  Only 3 at the time of writing this. 
Today, we're talking about one of those 3 and the only one currently powered by Google's virtual assistant: the JBL Link 20.  So think about a portable Bluetooth speaker powered by Google Assistant.  This means playing music hands-free short of powering it on & off.  Things can get interesting w/ something like this.  So after spending a few weeks w/ it, we're confident enough to tell you if it's good or not and if JBL can lead the charge in the smart speaker arena.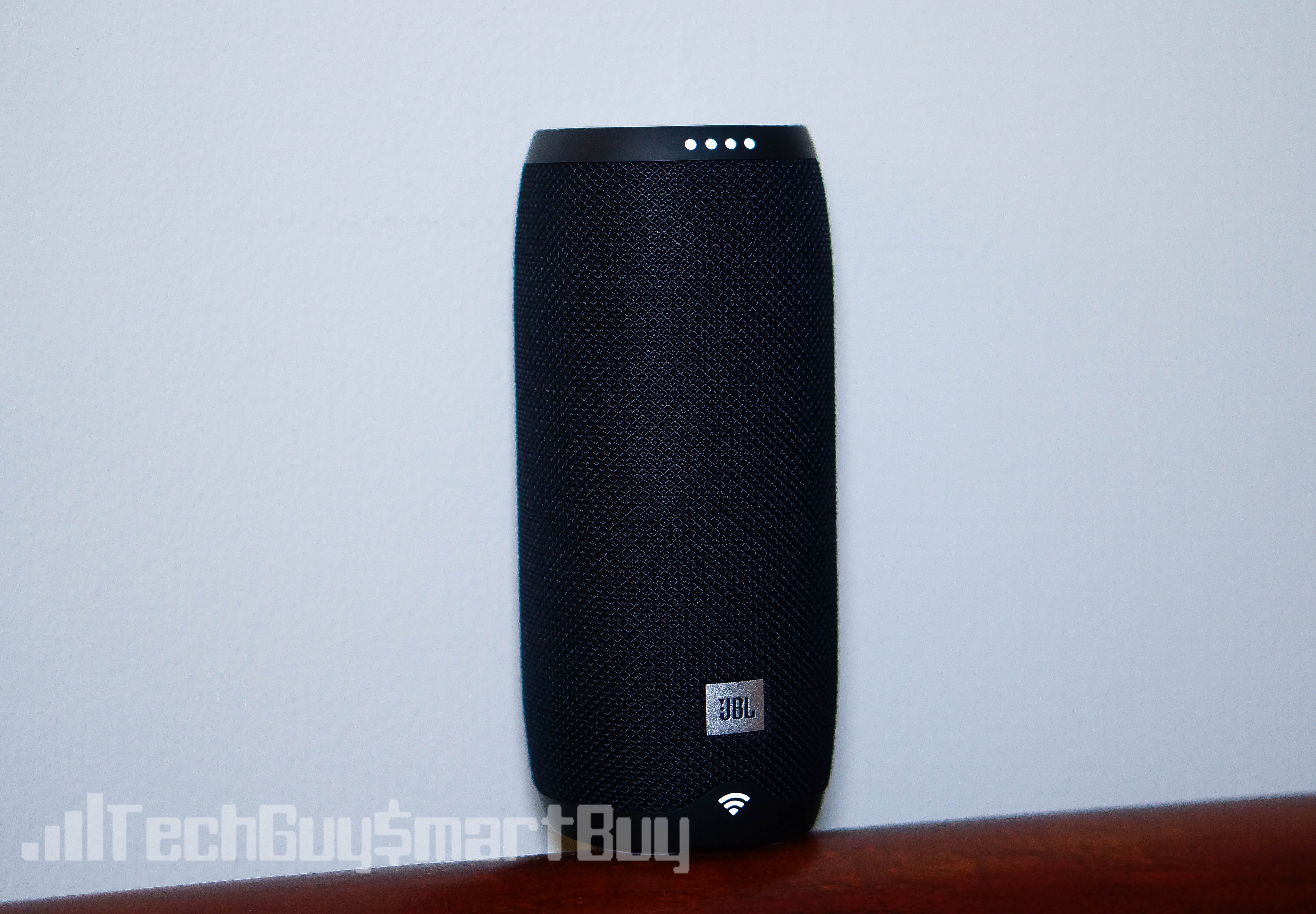 Design
The JBL Link 20 offers a standard Bluetooth speaker look to it.  It has a familiar cylinder shape that measures to just over 8inches tall.  It has rugged rubber at the top & bottom of the speaker and fabric weave in the center.  This combines to enable an IPX7 waterproof seal to help it survive in over 3ft of water for up to 30 minutes.  
The front offers LED lights for Wi-Fi connectivity at the bottom & to see when the Google Assistant is processing answers/actions on the top.  On the top of the speakers offers the actual physical controls when you feel like opting out of the hands-free method.  You got buttons for Volume Up/Down, Play/Pause, Bluetooth, & a dedicated Google Assistant button.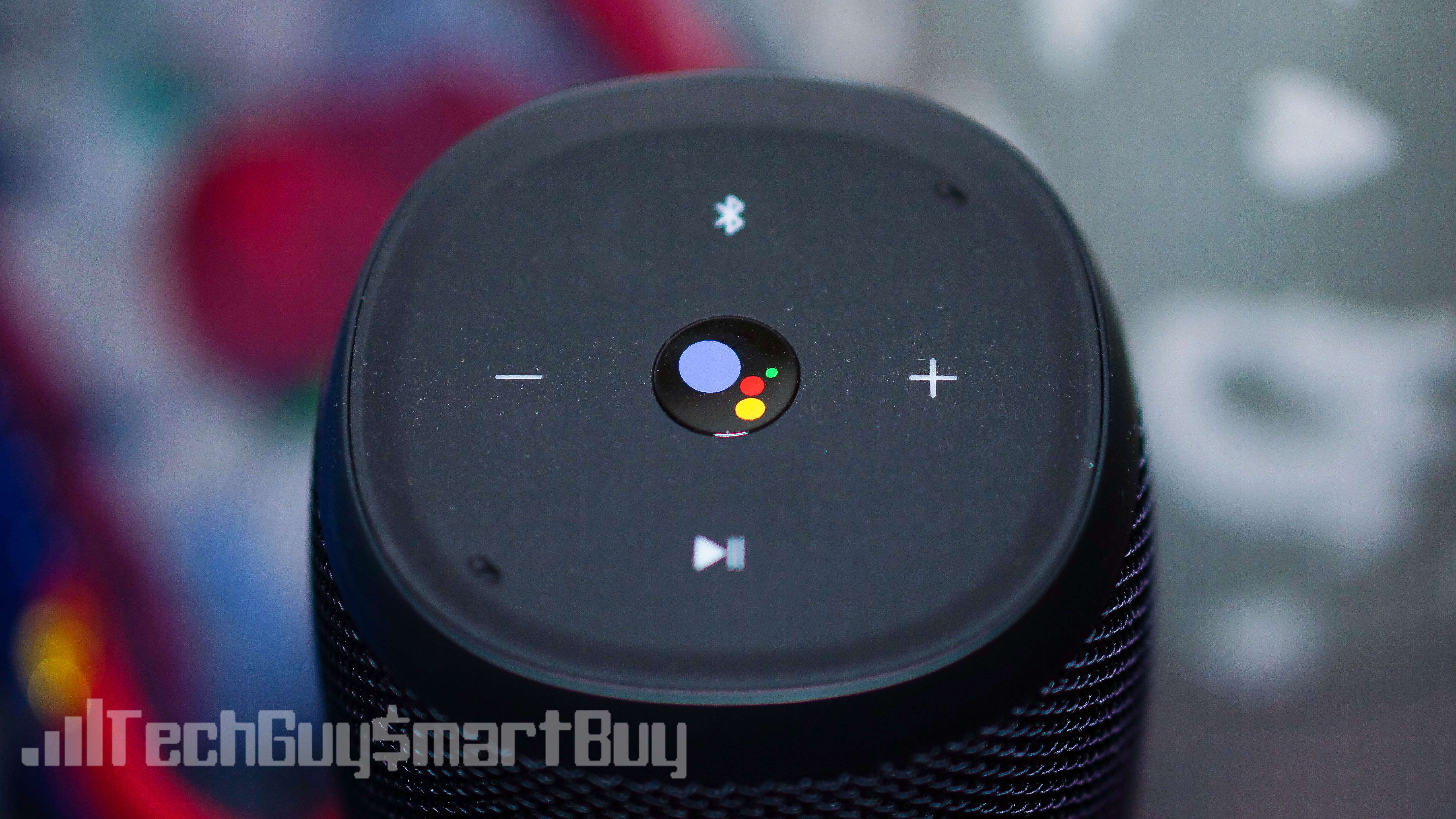 Sound
Now onward to the sound portion of this assessment.  Underneath that fabric & rubber, we got two 10-watt speakers capable of HD audio streaming.  This puts out a pretty big sound that's bigger than on the Google Home.  There is a great balance of sound that is pretty loud but if you're looking for a more bass-heavy experience, you're gonna have to look elsewhere.
As far as the Google Assistant side of things, you can do pretty much everything you can do on a Google Home.  Save for the newer abilities like making calls & cooler things revealed within the past few months.  But you can still control your home, your entertainment, get answers, get calendar appointments, and so on.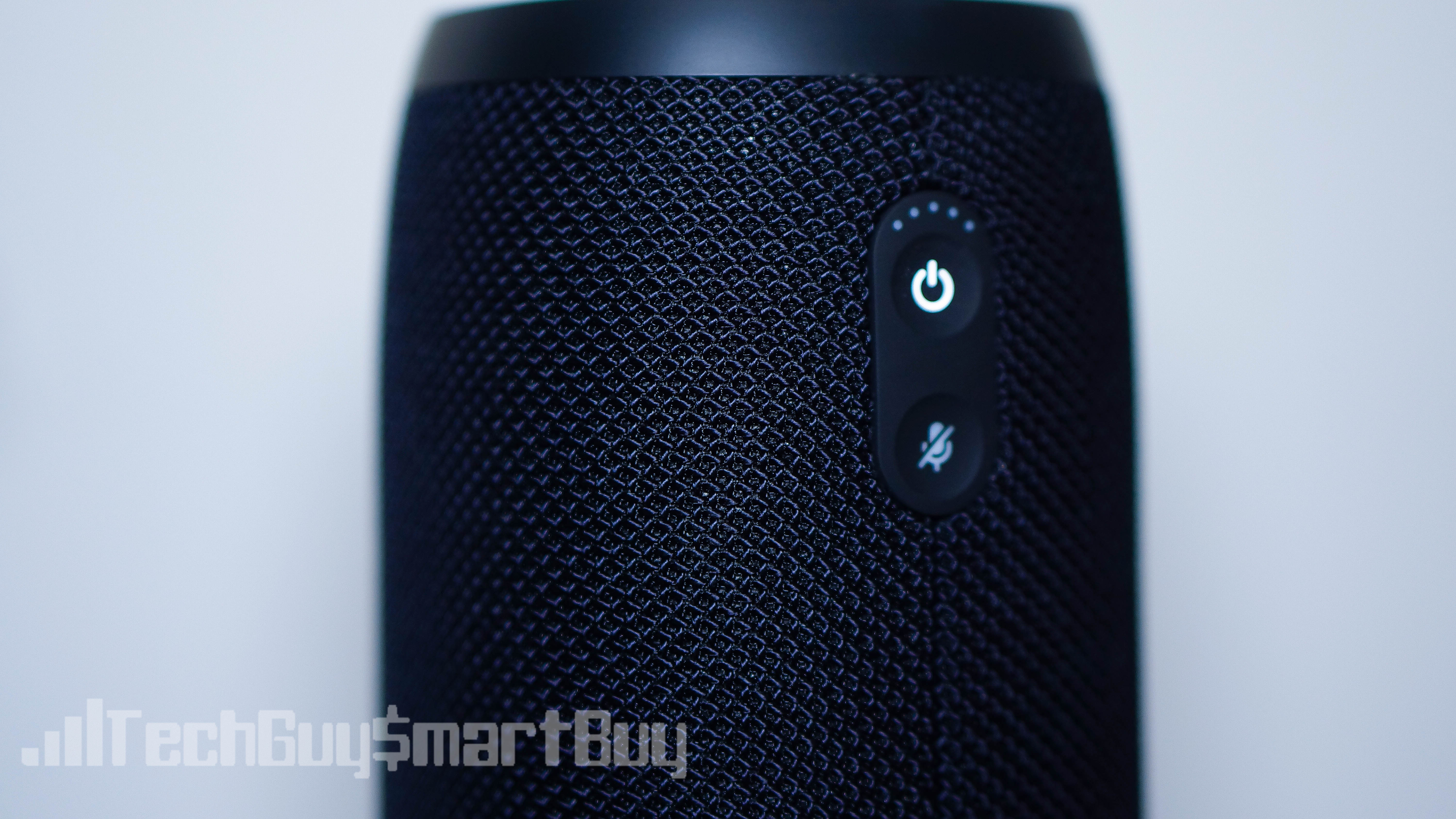 Battery Life
JBL advertises a battery life of 10-hours on a single charge.  This is thanks to a 6000 mAh rechargeable Li-ion battery inside of it.  Using it straight throughout, I was able to a little over 10 hours w/o any issues.  But this is something that you don't have to charge often as this goes into an auto-sleep mode to preserve battery life.  I only charged this thing only once over the course of using this sporadically over the course of 2 weeks.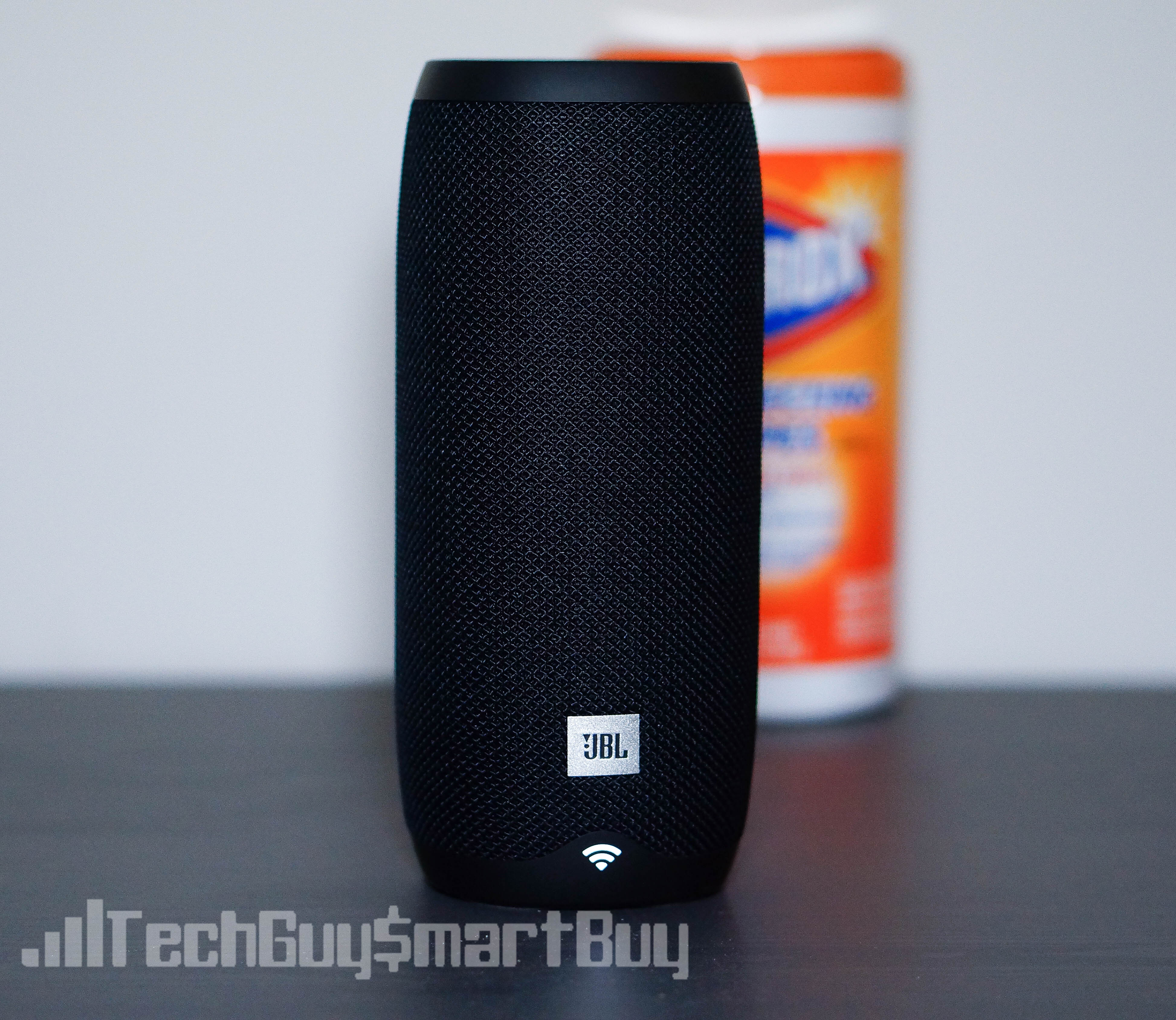 JBL Link 20 is leading the charge for a fine example of smart speakers.
TG 2 Cents
This marks one of the first of probably many soon-to-come smart speakers alongside the Sonos One & UE Blast/Megablast.  Now being fairly new tot he JBL sound, I definitely wasn't disappointed by it at all.  I'm pretty used to my old UE MegaBoom so I'm a bit spoiled w/ bass from portable Bluetooth speakers.  But nonetheless, the majority of consumers won't be as biased and will enjoy the sound quality.  
For $200, this is a great buy especially for those looking for a bit more sound than what the Google Home has to offer.  Not to mention on the side of portability and durability as well.  This will be great for summer vacations, BBQs, or just streaming holiday jingles for the holidays.