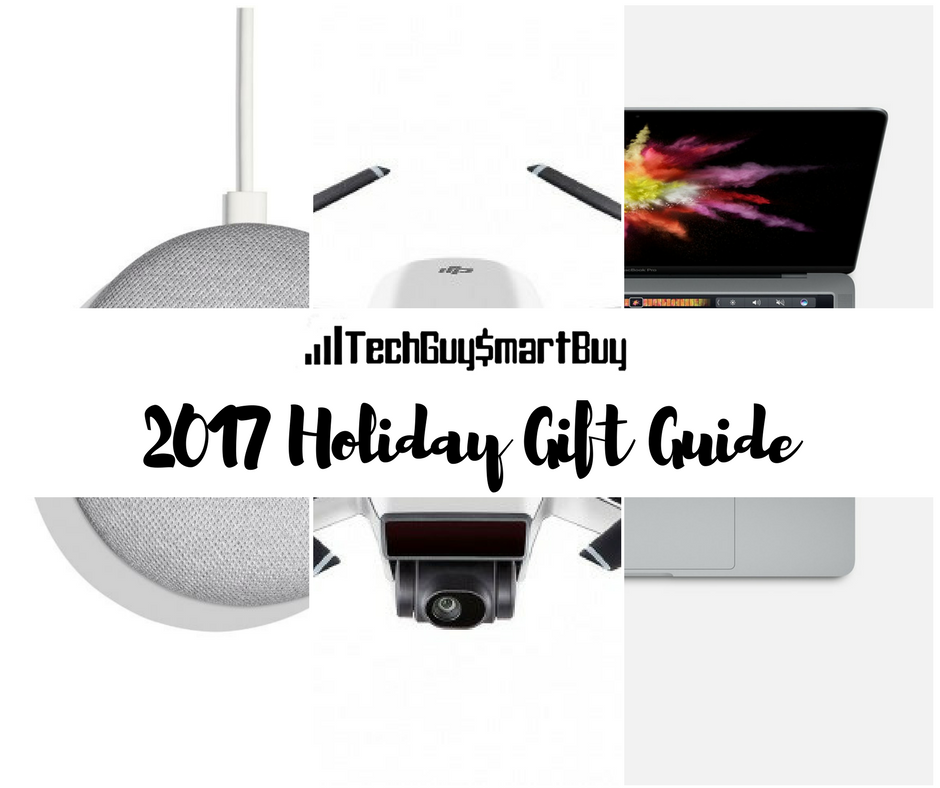 We've made towards the end of the year.  But before we officially say goodbye to 2017 and hello to 2018, we gotta get through the holiday season first.  This means family dinners/gatherings/get-togethers to bring and don't you dare show up empty-handed.  And w/ 2017 being a very interesting year for technology, attempting to pin down what exactly what to get for your specific loved one can be difficult.  
Have no fear, we here at TGSB are here to help you out w/ that.  Enter our annual gift guide: dedicated for those of you seeking to participate in gifting loved one, white elephant, secret Santa, or one of the December holidays.  Take your pick & happy hunting.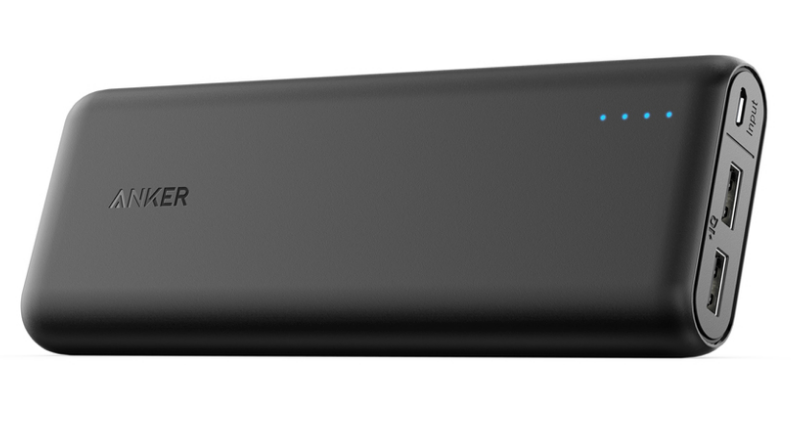 Anker PowerCore 20100 Battery Pack
Anker gives you the ultimate battery pack in a small pocket-sized form.  This 20,100 mAh battery pack can charge smartphones & tablets all the day long.  Good enough for multiple charges & smart enough to pump out a faster charge for devices taking less to charge.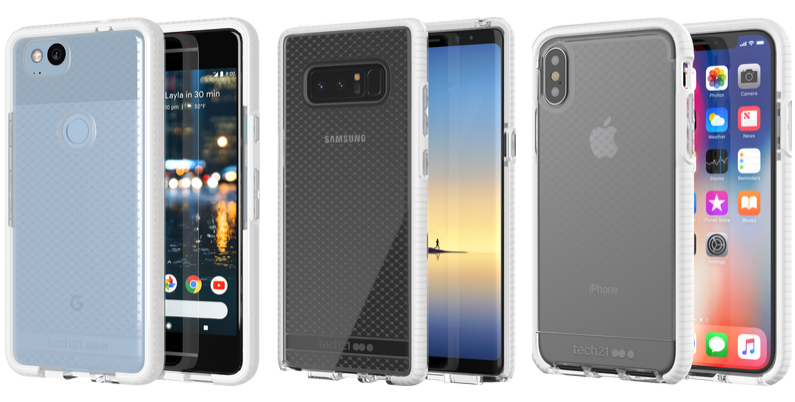 Tech21 Evo Check Phone Cases
But as pretty as your phones are, you need to protect them - especially for those of you paying it off monthly.  Enter Tech21 cases that combine science, engineering, & British design to cover 3 benefits: style, protection, & performance.  They cover everything from the Pixel 2, iPhone X, Note 8, and more.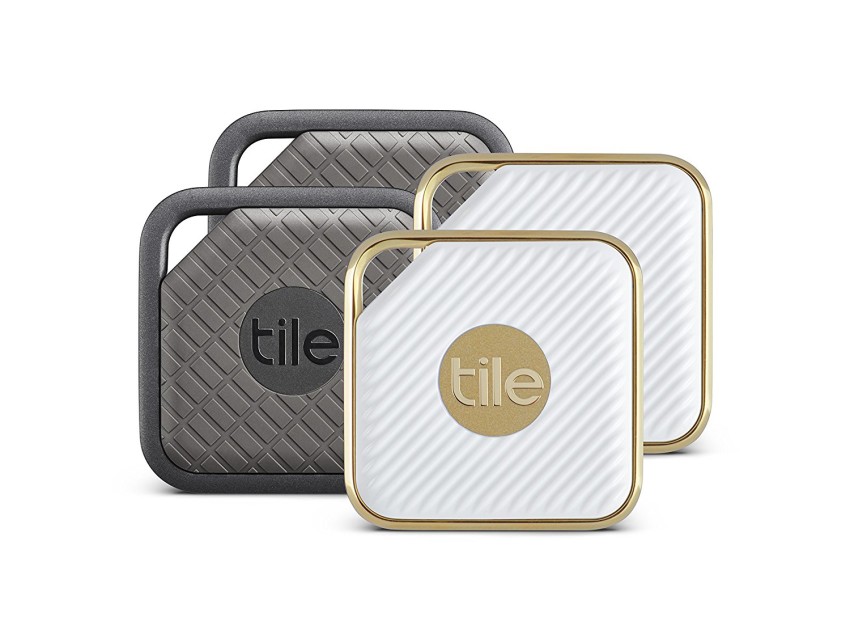 Tile Pro Line
Tile has been helping people keep up w/ their items for quite some time now and recently upgraded their hardware to be even better.  The new Pro line has louder alerts, more accuracy, and fashionable Style look & a rugged Sport look to it.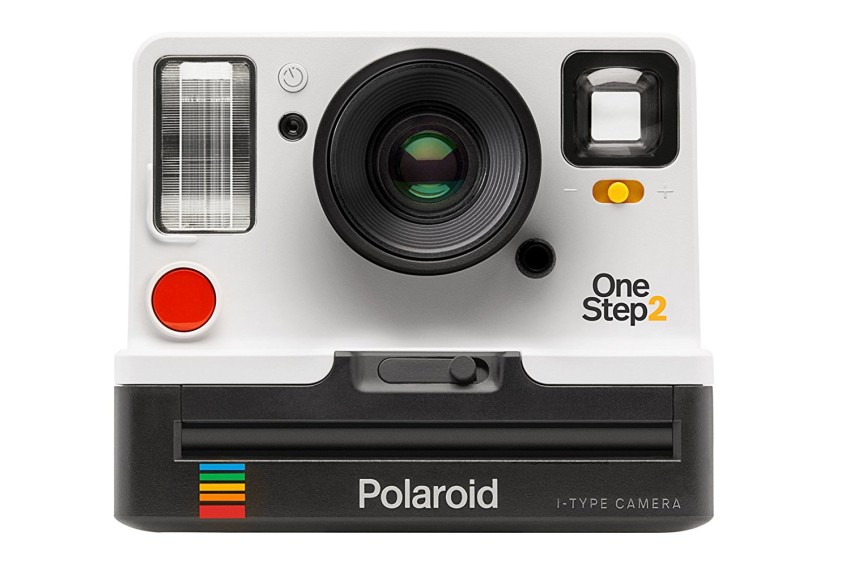 Polaroid OneStep 2
Polaroid's return to their original Instant Camera system in the form of the OneStep 2.  Reborn for 2017, it is now armed w/ a built-in flash, optical viewfinder, and a selfie timer for your instant photos.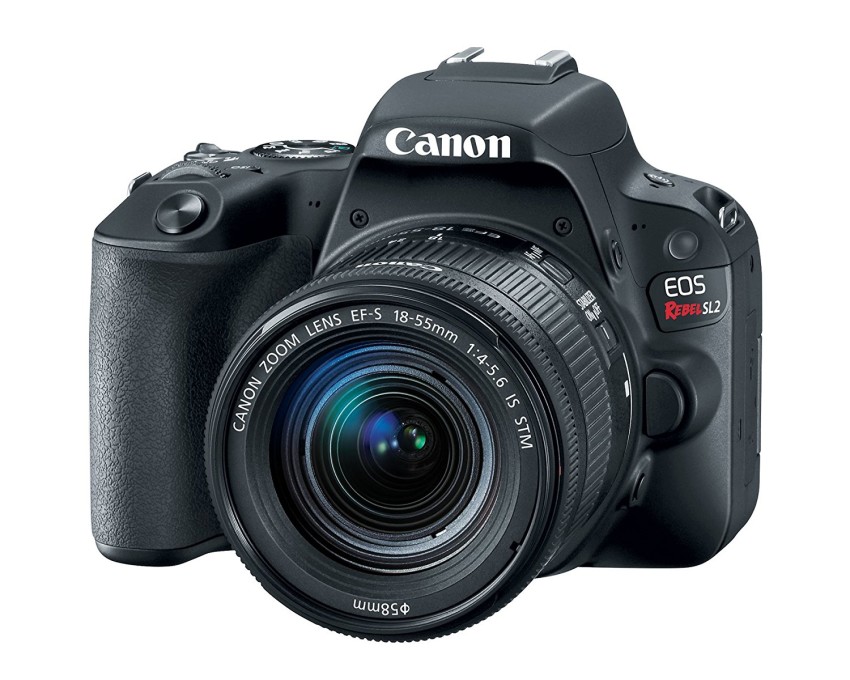 Canon SL2
This is an ideal entry-level camera from Canon.  You got 24MP, dual-pixel auto-focus, and record 1080p video @60fps.  Sorry, no 4K video here though.  With the lightweight SL2 you can flip out the 3inch touchscreen for vlogging too.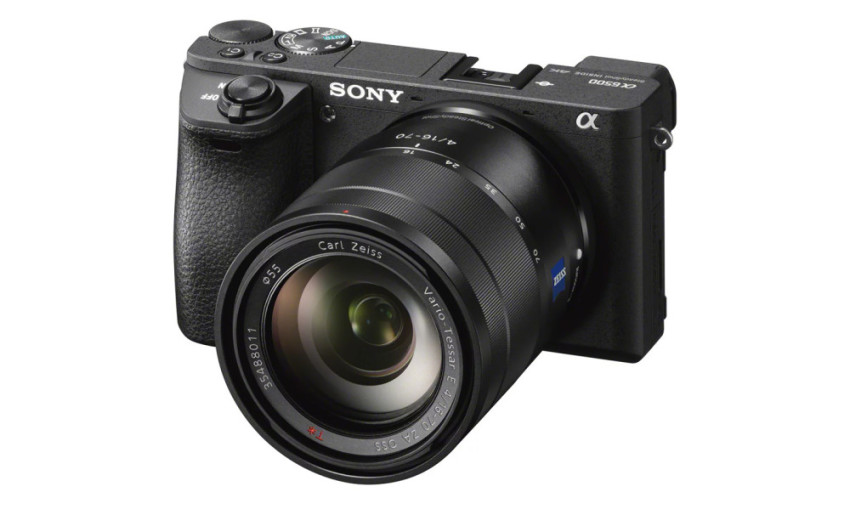 Sony a6500
Sony's most powerful & small mirrorless camera lies w/ the a6500.  It is capable of 1080p video @120fps, 4K video @30fps, 425 autofocus points, and a 3inch LCD touchscreen display.  This will be my camera replacement.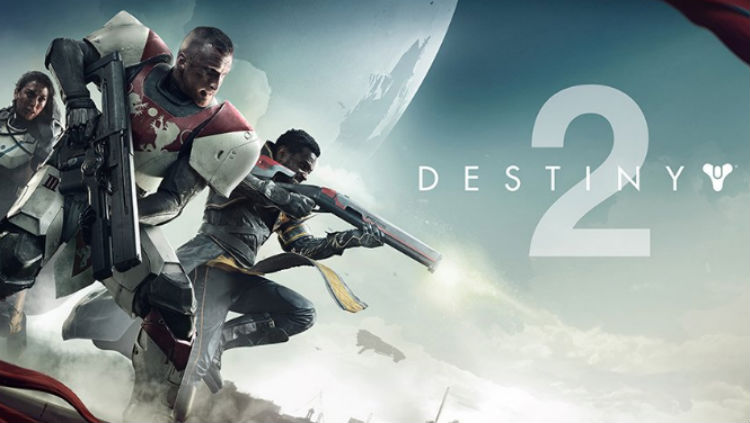 Destiny 2
The sequel to the popular open-world title is even better than the original.  Destiny 2 brings you everything you were missing in the 1st Destiny w/ more things to do & places to go.  You even got their 1st DLC on the way as well to do more.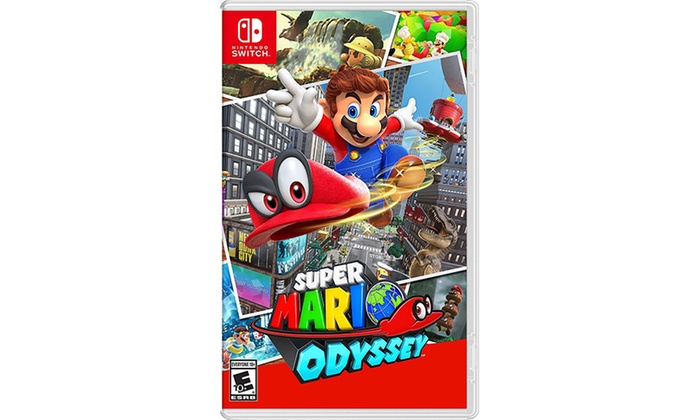 Super Mario Odyssey
You can't have a new Nintendo console w/o a new Mario game.  You gotta rescue Princess Peach from Bowser yet again but this time in a new ship: the Odyssey.  This new adventure brings forth tons of new abilities and new worlds and more Mario fun to the Nintendo Switch.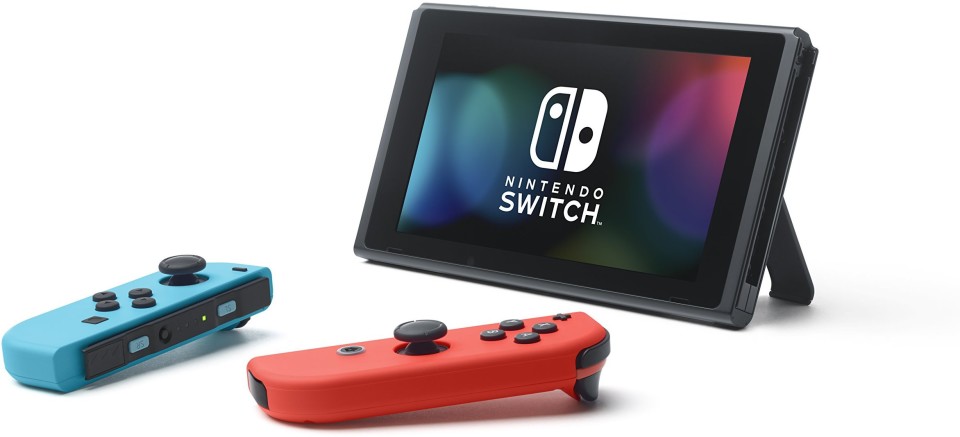 Nintendo Switch
Nintendo's return to the console market brings forth a beautiful mesh of home & portable w/ the Switch.  You can take the game to go & continue playing when you get home.  Even retains the motion controls from the Wii on a 720p display.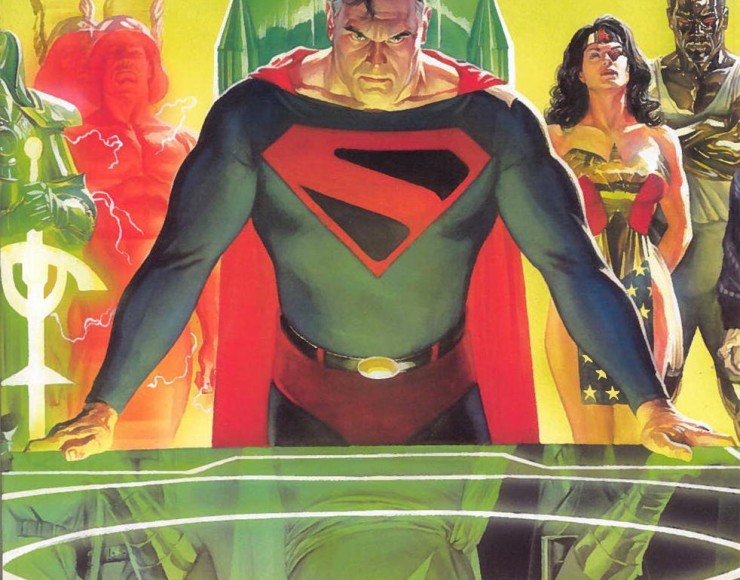 Kingdom Come Paperback
My favorite story I've read was the future Elseworlds tale Kingdom Come.  It involves the future of heroes & how a lack of direction can be deadly for the next generation.  All of the art is beautifully painted by Alex Ross w/ an amazing story by Mark Waid.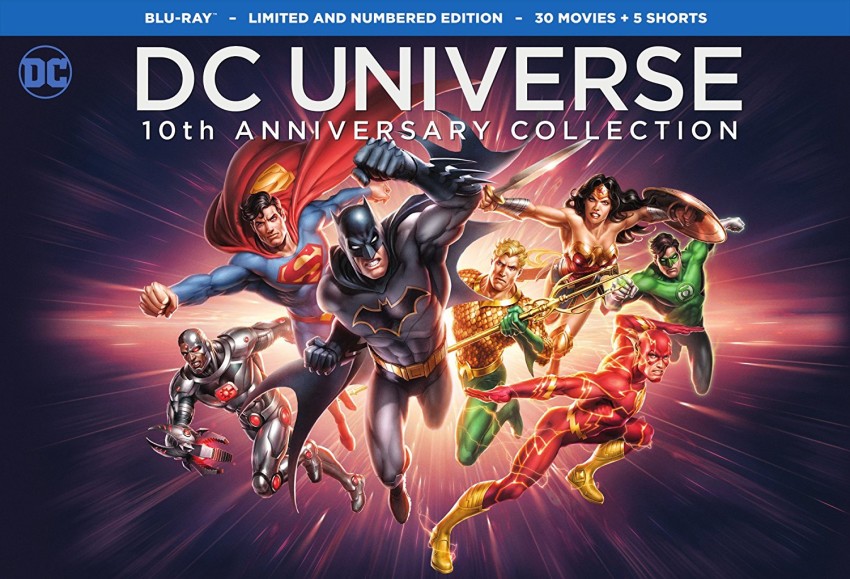 DC Universe 10th Anniversary Collection
If you are a fan of all of DC animated films over the past decade, they recently just bundled them all together and in Blu-Ray.  This gives you everything from Superman: Doomsday to Batman + Harley Quinn and everything else in between.  A must-buy for DC lovers.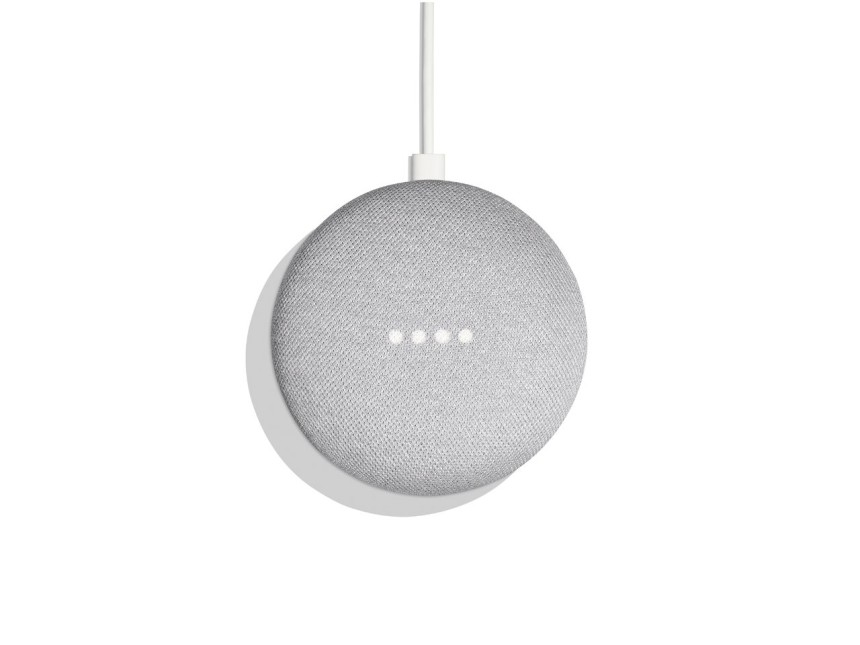 Google Home Mini
Everything you love about the Google Home but in a smaller body pumping out smaller sound w/ a smaller price tag too.  Being smaller, you don't miss out on the larger Home abilities as you can still make calls, make sing lullabies, order Domino's & more.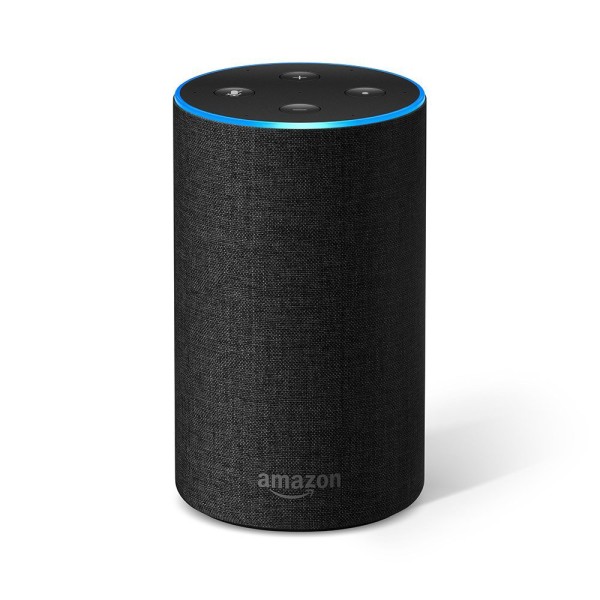 Amazon Echo (2nd-Gen)
If you're anti-Google when it comes to the Assistant at home thing, there's always the Amazon route.  The newest Echo has a new fabric cover, support for voice calls/texts, support for tons of apps & smart home services, and powered by Dolby audio.  This might be a better pick.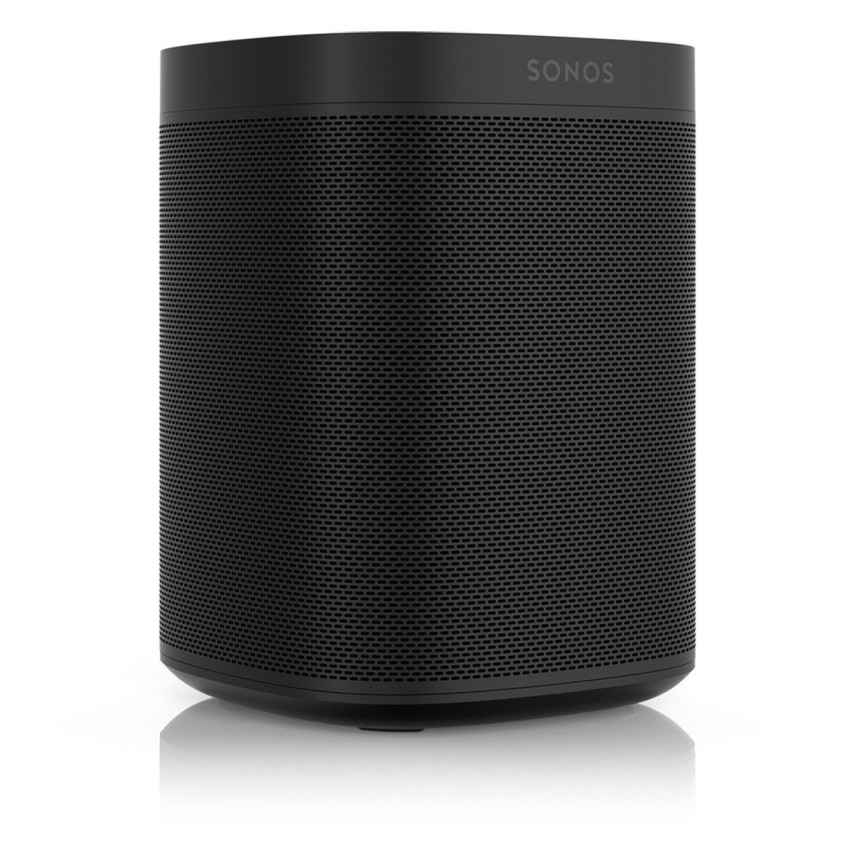 Sonos One
If you want the power of Alexa & soon-to-be Google Assistant but want bigger sound, the Sonos One is the way to go.  This is the 1st Sonos device that works hands-free but still retains the amazing Hi-Fi audio quality that Sonos is known for.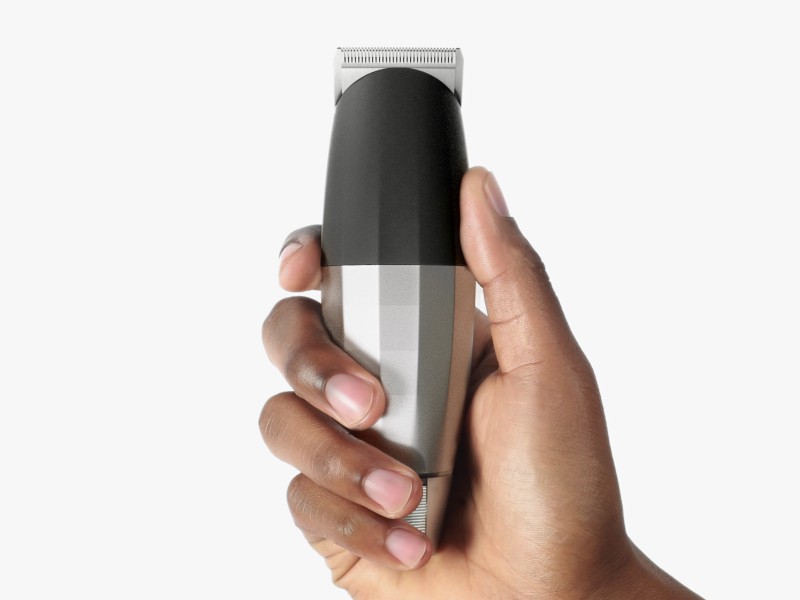 Bevel Trimmer
You gotta stay well-groomed and any average trimmer won't cut it.  Bevel's 2nd product covers keeping you sharp w/ their trimmer that is easy to adjust w/o tools, has a non-slip handle, stays cool instead of getting hot, 60-days standby time, & over 4-hour cordless power.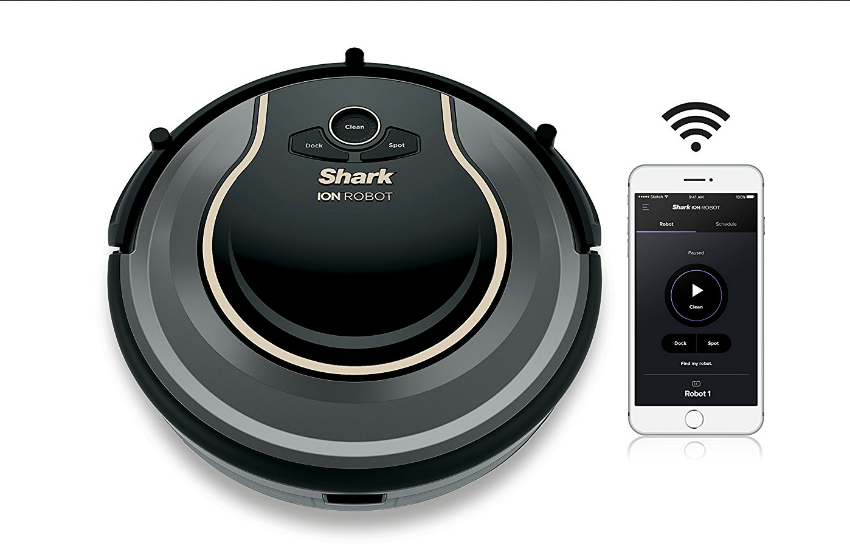 Ninja Ion Robot Vacuum 750
Ninja got a nice Wi-Fi + voice-controlled robot vacuum for you w/ this one.  You got a self-cleaning brush roll, smart sensors that start & docks on its own, and can navigate from floor to carpet & vice-versa.  All w/ easy controls, this thing can damn-near work on its own.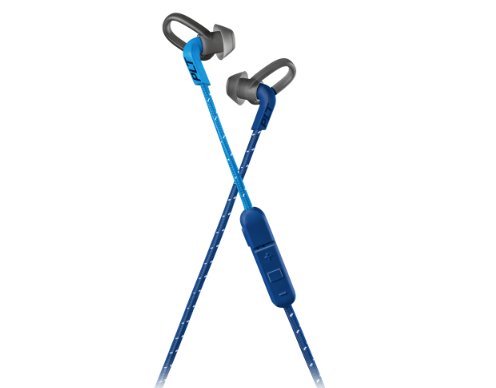 Plantronics BackBeat Fit 300
For those of you looking to start the new year off w/ by adding exercise regiments to your life, this is where the BackBeat Fit 300 from Plantronics comes into play.  You got small yet powerful 6mm drivers w/ punchy sound & good bass along w/ being sweat/waterproof & a 6-hour battery.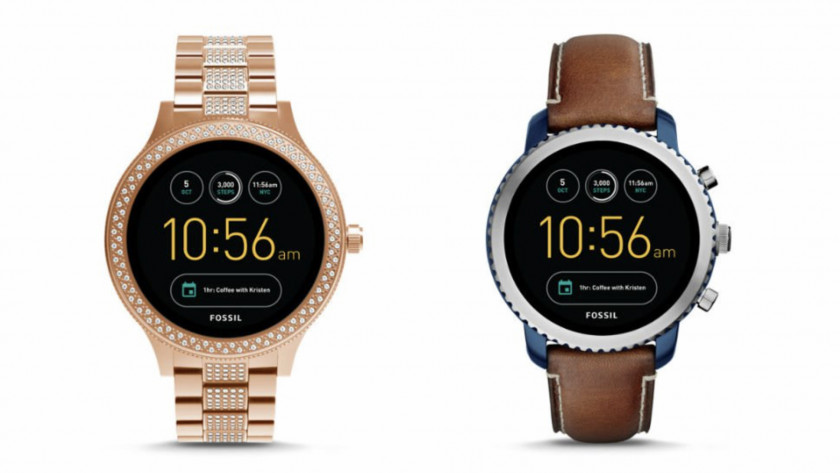 Fossil Q Smartwatches
With not so many companies making Android Wear watches, there's only one spot to get the best variety: Fossil.  Between the Q Venture & the Q Explorist, they got you covered for men & women.  You got all-day battery life and running the latest Android Wear 2.0 w/ the style of Fossil.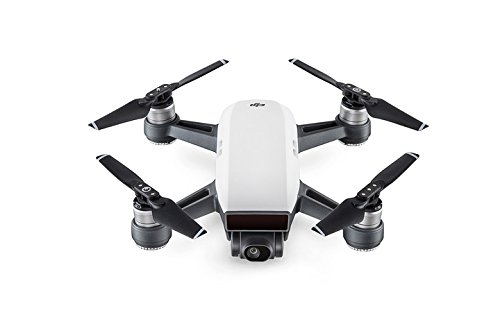 DJI Spark
The latest from DJI brings forth the perfect entry-level drone for everyone in the smallest form.  The DJI Spark is smart enough to be controlled by your hands & good enough to move fast while recording video at 1080p.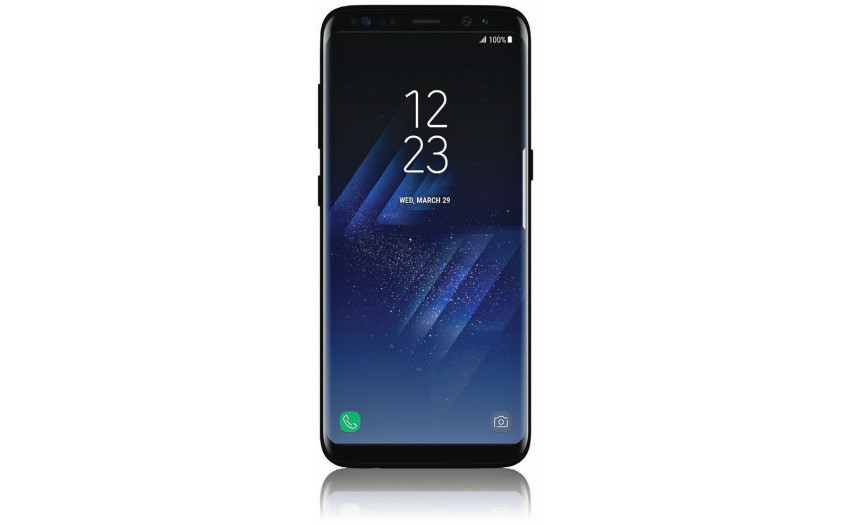 Samsung Galaxy S8
The biggest & best that Samsung has to offer arrives in the Galaxy S8.  With its beautiful 5.8inch QHD Super AMOLED display, all-day battery, stellar performance & Samsung's amazing cameras, you can't lose.  This or the S8+ - either way you can't lose.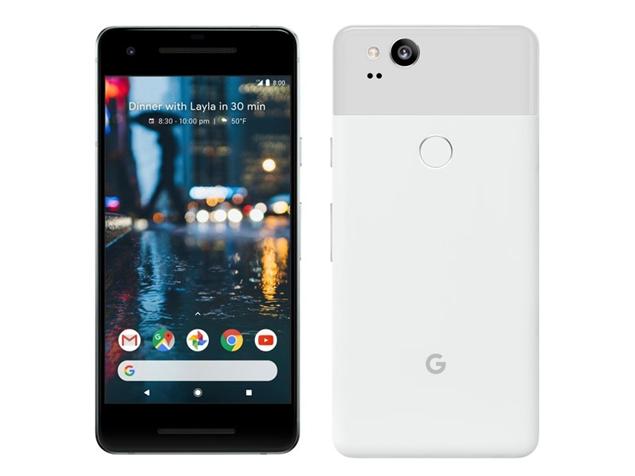 Google Pixel 2
The latest & 2nd-gen Google Pixel is even better than the original.  Faster performance, great audio via dual speakers, all-day battery life, the best camera in Android, and possibly the best portrait mode in any smartphone on the market right now.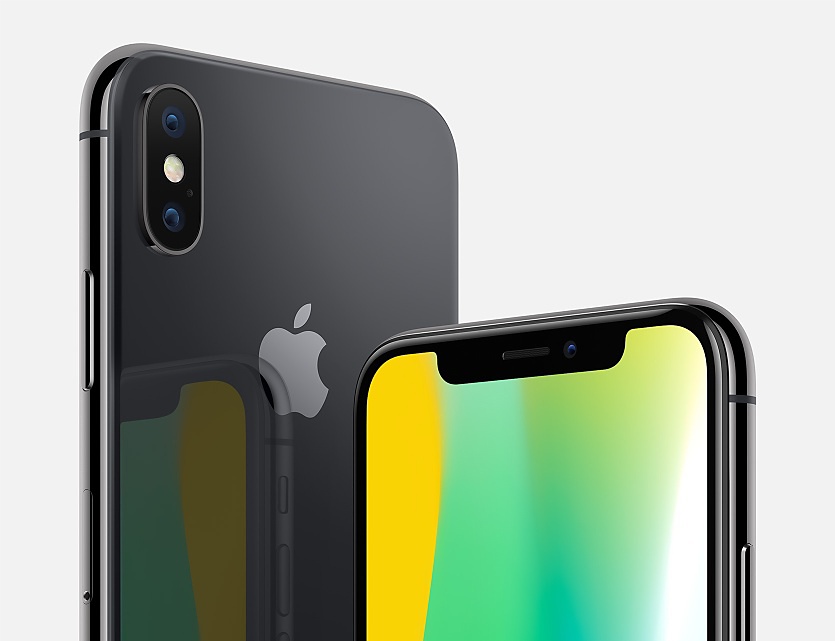 iPhone X
The latest from Apple brings forth a much-need change in its design language w/ the iPhone X.  The fullscreen OLED iPhone w/ damn-near zero bezels, portrait mode for the front-facing camera, FaceID, and the gesture-based iOS11.  This might be the best from Apple.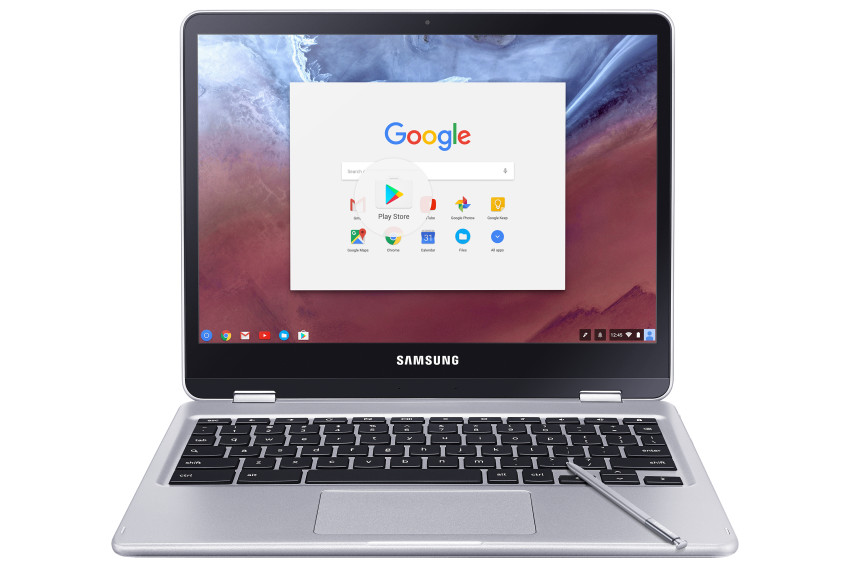 Samsung Chromebook Pro
Although the Pixelbook is a marvel, it is a super pricey.  Samsung has a great alternative w/ the Chromebook Pro.  You got a touchscreen display, 2-in-1 tablet, S-Pen stylus, support for Android app, and an Intel CPU for half the price.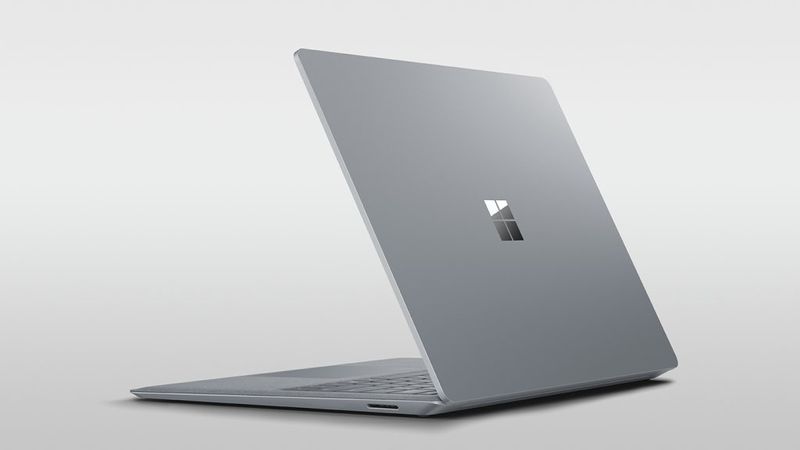 Microsoft Surface Laptop
This is the year Microsoft decided to flex its muscles to unleash a real laptop, no 2-in-1 or hybrid but a powerful thin machine w/ the Surface Laptop.  This is the perfect combination of the power of an Intel CPU, up to 14-hour battery life, Dolby Audio, & Windows 10 Pro.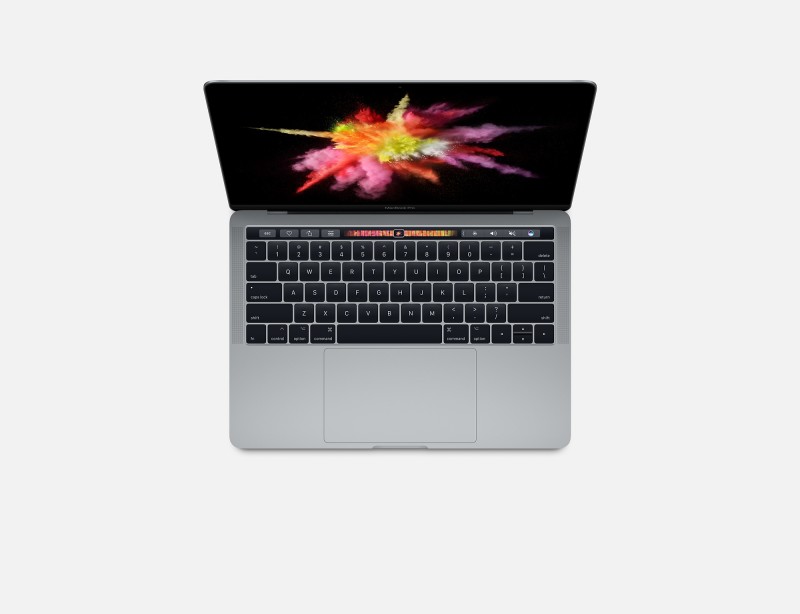 Apple MacBook Pro
Apple's most recent 13.3inch laptop brings forth the closest thing to a touchscreen: a touch bar above the keyboard.  This works w/ select apps to help you move/do things a lot faster.  You got a faster performance but only USB-C ports so have your dongle ready.
FYI: There are affiliate links present in some of the links to help out paying the bills.  So now you know.