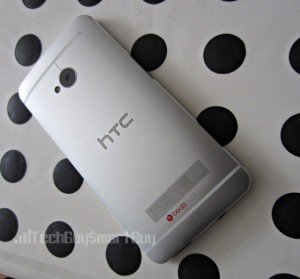 Looks like HTC isn't done with releasing products for the year. As word has it that the company is working on a bigger device to fit within the 'phablet' category like Galaxy Note series. According to insider Evleaks, HTC has something bigger and faster than its current flagship device codenamed the T6. If you thought the One was beast, wait until you hear what this thing is working with.

HTC wants your spot, Galaxy Note II
The T6 is armed with a 5.9inch 1080p HD display, 2.3GHz quad-core Snapdragon 800 (faster, next-generation) processor, running Android Key Lime Pie (version unknown) 2GB of RAM, 16GB of storage, 2.1MP wide-angle front-facing camera + Ultrapixel rear-facing camera w/ optical image stabilization, and a 3300 mAh battery.
And just like Samsung's Note series, HTC would include a premium stylus w/ an ultra-thin tip to go along with the suite of apps for content creation/manipulation. The T6 is said to be equipped with a fingerprint reader on the rear to verify & unlock your device. And lastly, offer a protective case that doubles as a charger for your device. This sounds quite provocative.
What do you guys think? Would you buy HTC's version of the Galaxy Note?