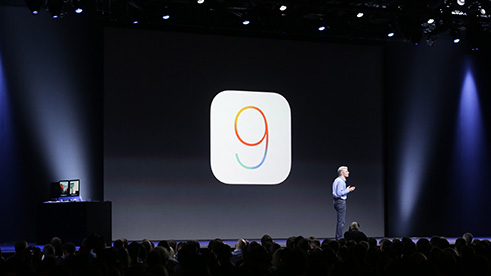 Now moving on to the iOS side of things, Apple unveils iOS 9 to the world.  Our predictions have this section being quite heavy.  
For starters, Siri is a lot smarter – like proactive smarter.  Siri is now called the Proactive Assistant going to combat against Google Now.  This is set to anticipate what you want to do next based on your location, time, app you have open, or what you're connected to.  
You can plug in your headphones or enter into your car and the iPhone will suggest a recent playlist or audiobook, it can suggests names while you type in Spotlight Search, Mail, Safari or other apps, when you add a location to an event in the Calendar app you will get alerted on a suggested time you should leave,   
This is focused on Privacy as they want to avoid getting into your info & contacts.  *ahem Google stab*.  
Developing…