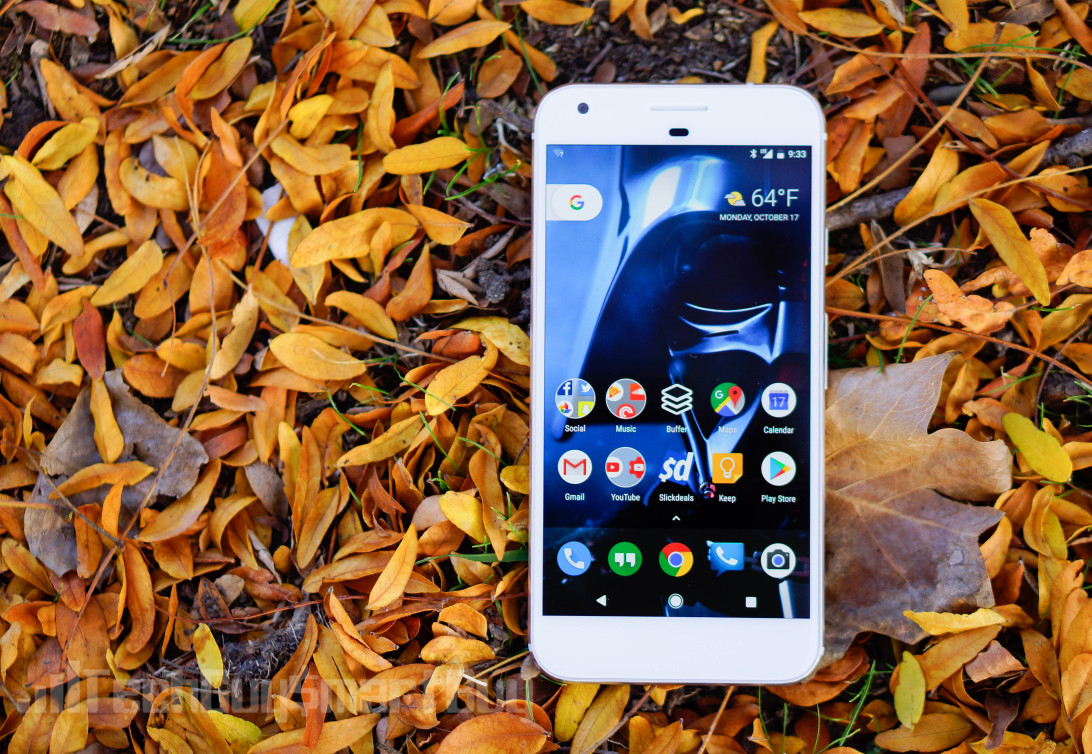 With the Nexus line pretty much dead at this point, it's time to get familiar w/ Google's new product line: the Pixel.  The Pixel is set to be Google's actual take on a flagship smartphone for the masses and to be competitive for the other flagships.  
Enter the new Google.  This means the shift from a slightly more affordable price point to a premium one.  Last year's Nexus 6P started at $499 while the new Pixel starts at $649.  Time to see where their new vision of smartphones ranks in the seas of high-end smartphones.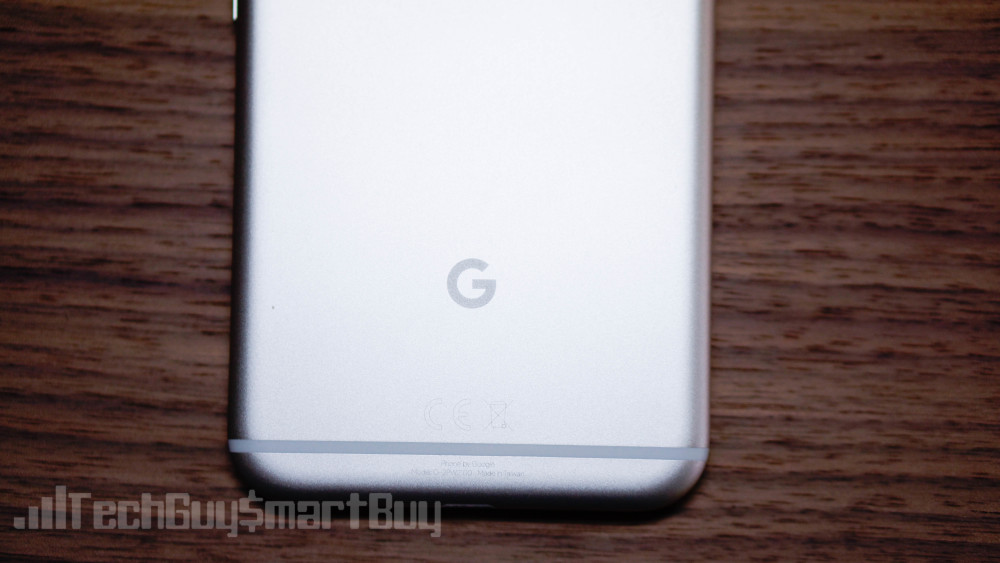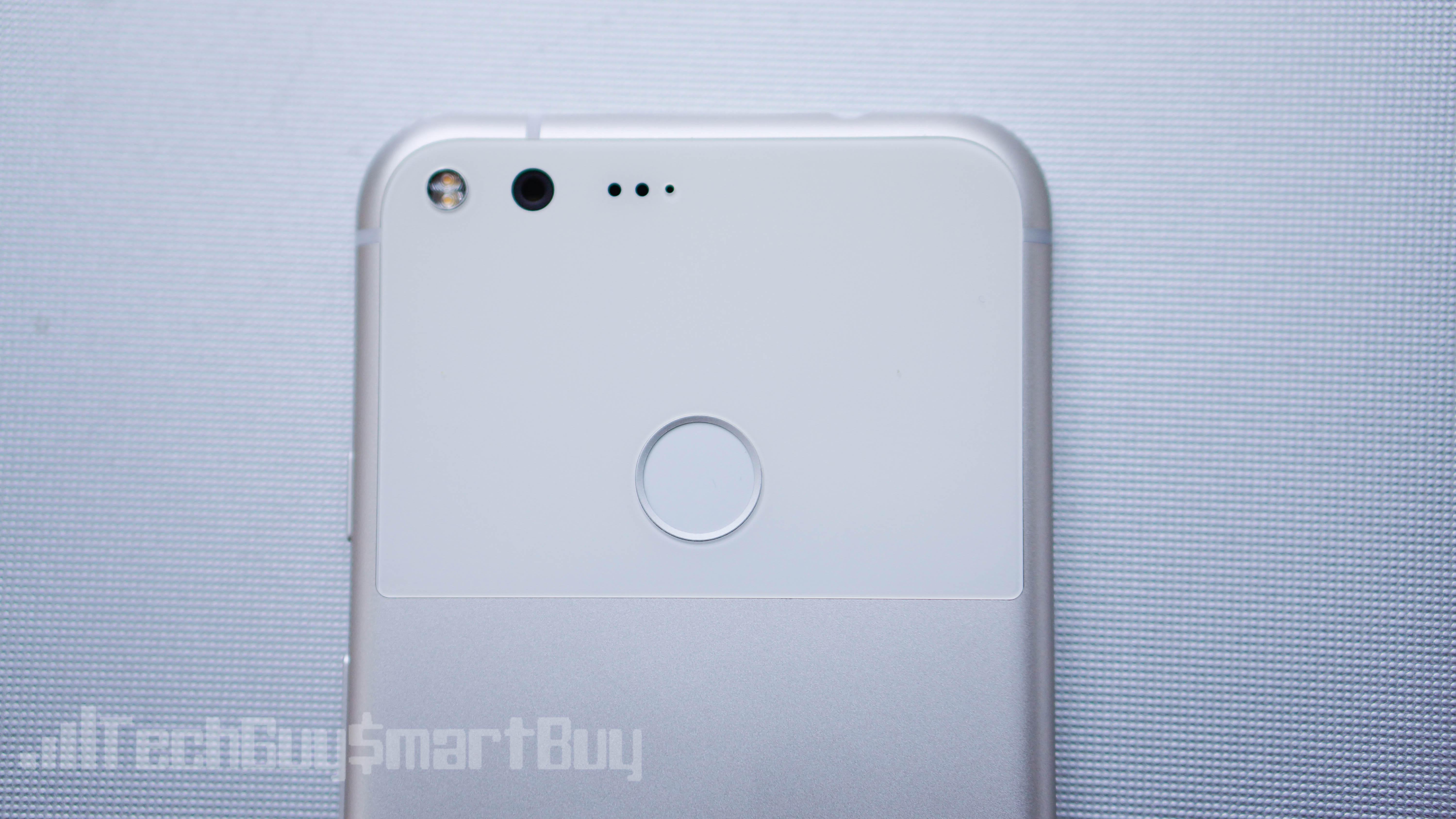 The Pixel has a simple yet, premium look/feel to it.
Hardware
The 'Made by Google' Pixels are made by HTC but designed by Google despite the iPhone-like cues.   It is a bit more heft than you might expect but not a heavy brick.  This is another of the device looking better in person than in the press images (at least the Very Silver colorway I got anyways).  

The exterior shell is an aluminum unibody design w/ a slick glass cutout for the camera + Pixel sensor cutout.  A rigid power button + volume rocker on the right-hand side and the SIM tray on the left.  No dual front-facing speaker this time but a single bottom firing one.  It is a good evolution of design going from the Nexus to the Pixel line.
My Pixel XL has a 5.5inch QHD AMOLED display + 534ppi, a quad-core Snapdragon 821 CPU, 4GB of RAM, 32GB (no microSD slot), running Android 7.1 w/ Pixel UI, a f/2.0 12.3MP camera w/ image stabilization on the rear, a f/2.4 8MP camera on the front, fingerprint scanner on the rear, USB-C, a headphone jack, a fast-charging to get 7 hours of juice for a 15-minute charge, and a 3450 mAh battery.  Now to see how well the sum of its parts work in real-life.  
Performance
The XL's 5.5inch QHD AMOLED is covered w/ Gorilla Glass 4.  Google dubs it as a cinematic display w/ true blacks & 16.77 million colors.  Not to sound like a press release but it is a super bright & vivid display.  Colors are really bold but don't necessarily pop as much as on a Galaxy device.  Its checks off all of the boxes most people would want: brightness, amazing color reproduction, viewing angles, etc.  
The Pixel display is like the perfect mesh of Samsung's AMOLED & LG's IPS panels.  
Underneath the metal body lies a 64-bit quad-core Snapdragon 821 CPU coupled w/ 4GB of RAM & 32GB of storage.  The Pixel devices are the 1st Android smartphones to run the newest & fastest Qualcomm chipset not yet utilized.  This powering the newest version of stock Android 7.1 (more on that later) makes it a complete breeze - even w/ Google's new Assistant AI.  Good enough for multitasking, gaming, and streaming; all while having tons of apps open (like a minimum of 10-12 apps).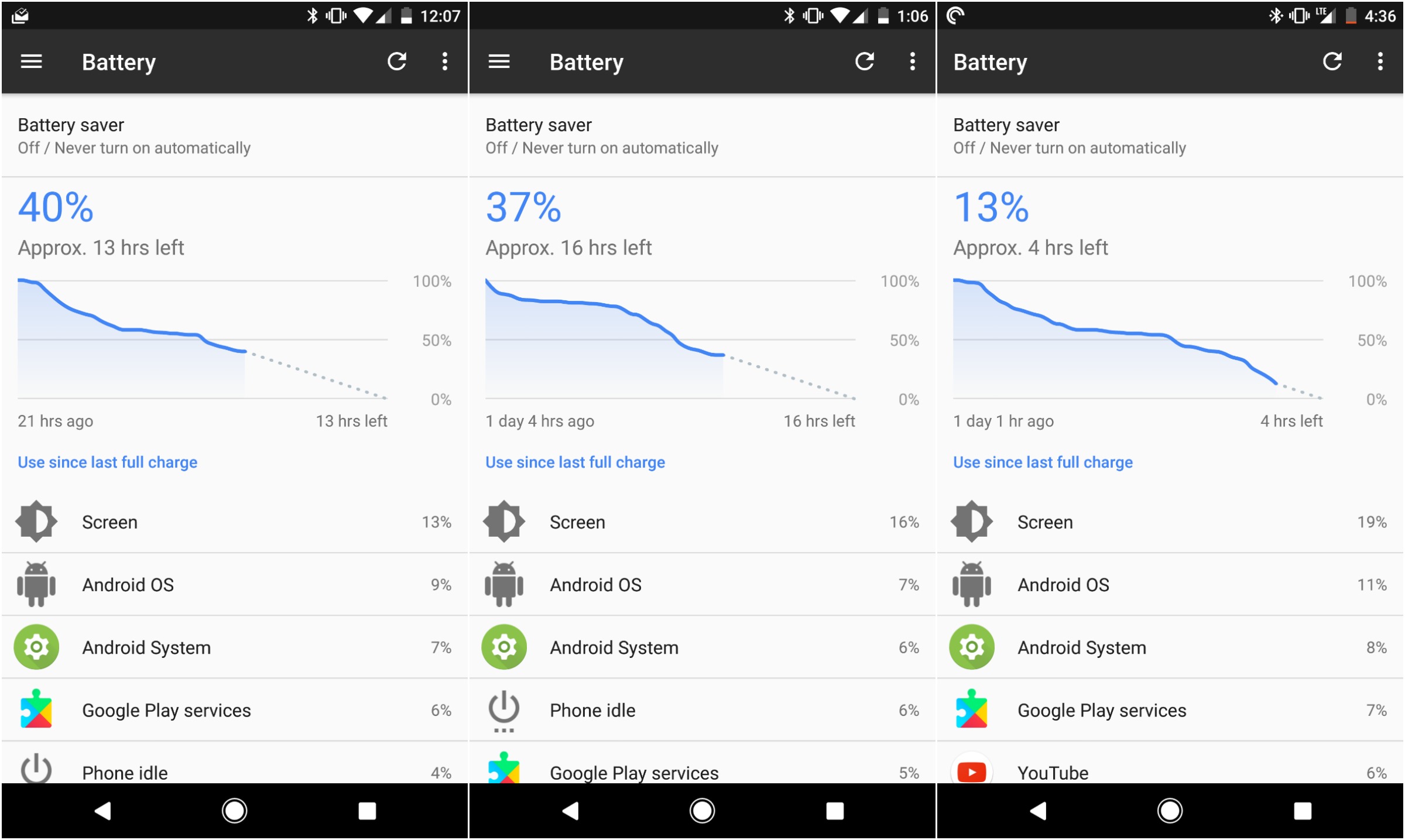 Within the XL lies a massive, non-removable 3450 mAh battery to keep your device juiced up.  I was able to pull off around 24 hours of juice w/ light-to-moderate usage.  When really using it more for hours of streaming media and more, I was still getting around a minimum of 13 hours per charge.  Having it offer 7 hours of juice in a 15-minute charge really helps out in a pinch when time is not on your side. While it is not the battery champion of the year, this has an overall pretty amazing battery life.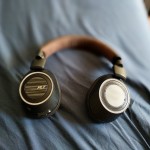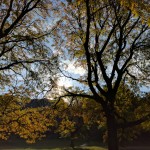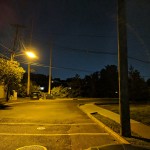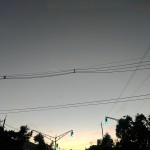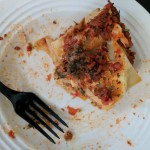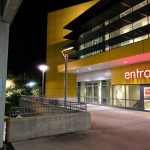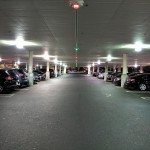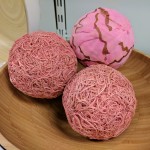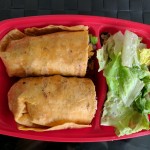 Camera
With last year's Nexus 5X/6P amazing cameras, the Pixel has big shoes to fill on top of competing against the other flagship shooters on the market.  Google went for the newest Sony IMX sensor: a f/2.0 12.3MP shooter on the rear w/ phase .  Which doesn't sound astounding on paper but after some time w/ it, we can let you know if it lives up to its
high DxO Mark score of 89
. 
The Pixel might actually be one of the best cameras on the market right now.  
With all of the top-tier shooters on the market offer a less than f/2.0 aperture, you might want to write it off but don't.  Whether you are in HDR+ or standard, you will get fast, good quality photos 9 times out of ten.  The new shooters offer a substantial amount of detail in every shot while upping the overall dynamic range as well.  This works in a variety of conditions: well-lit, low-light, very little light.  In video mode, you can record 1080p video at 30 or 60fps and in 4K at 60fps.  You'll have to do some adjustments to the controls to get good video, though.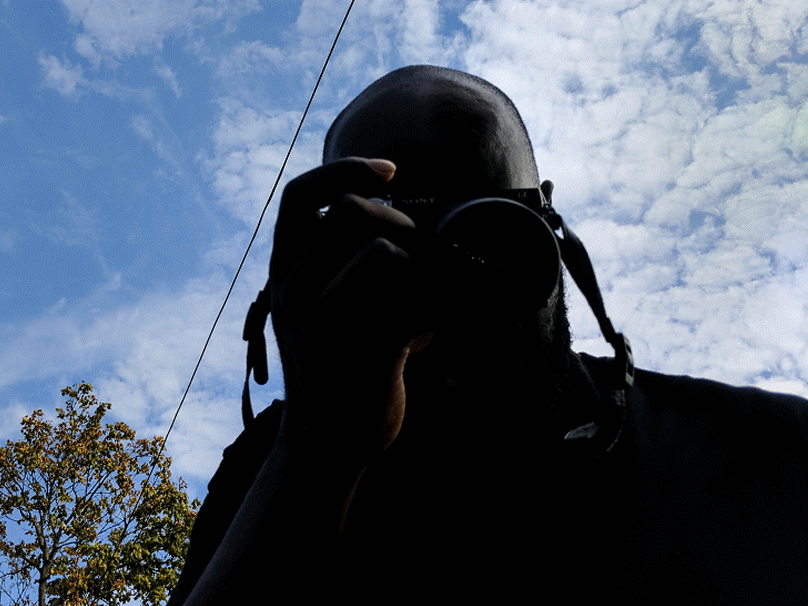 Google added some controls to get have more control over your shot/video by adding exposure compensation and White Balance.  And lastly, they added 2 new shooting features w/ Smartburst (burst photos at10fps where it creates a GIF out them) & Lens Blur (allows you to recreate shallow depth of field via software).  A nice maturation of the Google Camera app and its abilities.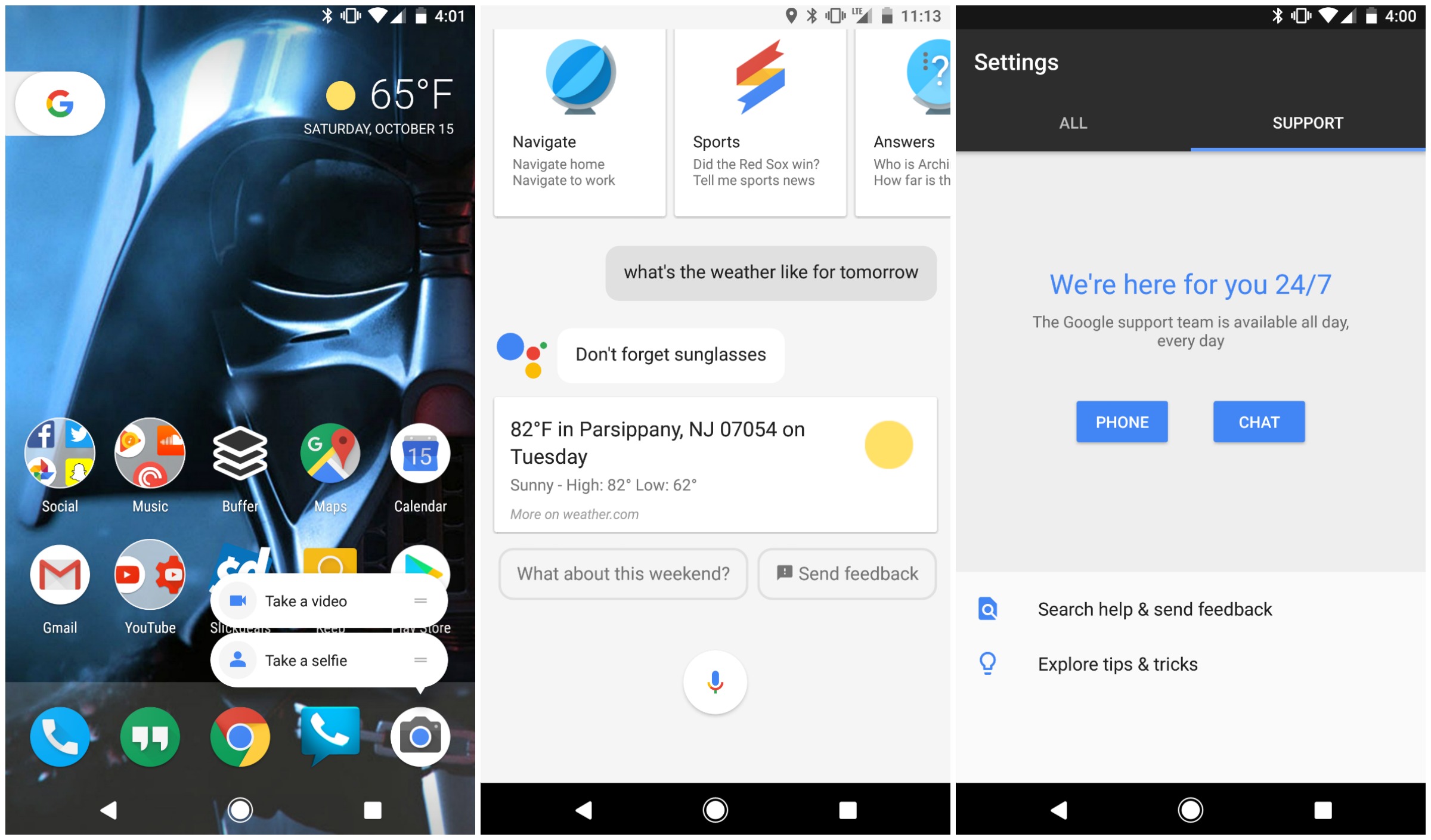 Software
On the surface, it looks like Android 7.1 is exactly the same as on v7.0 but that is not the case.  This version is more than the new lovely Google Assistant.  Think of this as the next step in the evolution of Google Now and will one day replace.  Instead of typing to ask Google your questions and other inquiries, you now just say it.  Ask about the weather, what's on your calendar, pull up photos from a past event, flight into via Gmail, play music, sports scores, navigation, and many others inquiries you would normally type for Google to answer.  Brave, new, and interesting world we live in.  
Long press on most 1st-party Google apps to access launcher shortcuts.  When you do it on Photos you'll get the options of 'I'm Feeling Lucky' or 'Free Up Space'.  The Calendar app will prompt for a 'New Reminder' or a 'New Event'.  The Camera app will ask you if you want to "Take A Video' or 'Take A Selfie' and so on.  Think of it as Google's take on Apple's 3D Touch.
The Moves options within Settings allows you to do a few things you can't do on previous Google devices.  Like bringing down your notification shade by swiping down on the Pixel Imprint fingerprint scanner and twist your wrist twice when the Camera app is open to swap out from front-facing camera to the rear-facing one.  
Smart Storage acts like a baked-in version of when Google Photos frees up space on your device automatically.  It is set to do it every 90 days but you can do it, manually or change it to do it every 30 or 60 days.  And the new Support feature which is only available in the US lies within Settings.  From there you can call Google Support directly via Phone call 24/7 or via Chat 6AM to 9PM PST.  So, yeah.  Android 7.1 does have enough to cause envy to those rocking 7.0.  

R.I.P. Nexus as the Pixel is the real Google Phone.  
TG 2 Cents
Honestly, I didn't expect to like the Pixel XL as much as I do.  I thought that it would be nice but I wouldn't let go of my Nexus 6P.  After using it, I can easily ditch the Nexus in favor of this.   Amazing camera, marvelous display, all-day battery life, and best of Google's software.  Everything all some of you would want.  You can believe the Google marketing hype behind this one.  
Despite its popularity, the Nexus line was still a developer-focused device.  The Pixel is set to be a consumer-focused device. I would tell Nexus fans to get over the price and make the switch when you can.  For everyone else in the market for a new Android device (especially you Note 7 owners), this joins the ranks of top tier devices for you to consider.  If you have a problem w/ Verizon, make sure to pick up an unlocked one from the Google Store.