For years, Google has been pretty much the only source that matters in search on the Internet.  Within the most recent years, that has expanded to computers, to smartphones, tablets, and smartwatches.  This year they brought the power search and the new Assistant to the home - powered by your voice. We've been using it daily over the course of the past few weeks.  And it's now time to see if Amazon should worry or not.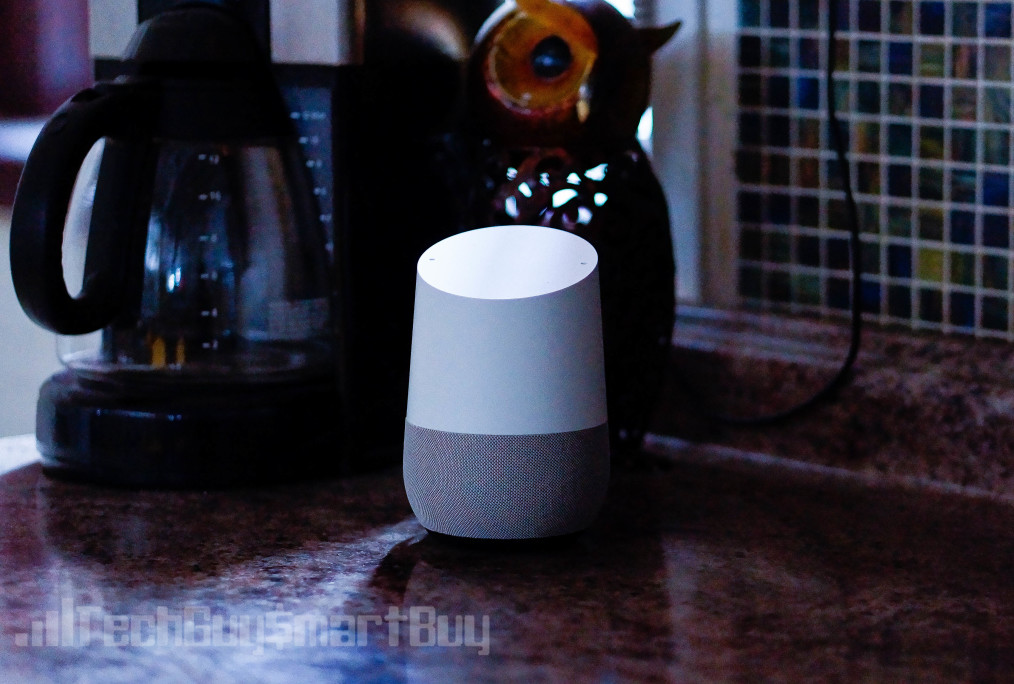 First things first.  Before we get into Google Home's abilities along w/ strengths & weaknesses, let's dive into the aesthetics. It looks like a stylish air diffuser w/ a customizable bottom.  This is a good thing design-wise that makes more aesthetically easier to place damn-near anywhere in your home as it will look like it belongs there.  
Not only does it look nice, it has a touch panel to adjust the volume as well as play/pause music.  For you conspiracy theorists out there, Google armed it w/ a Mute button that turns off the always-listening aspect.  Now onto what you all came here for.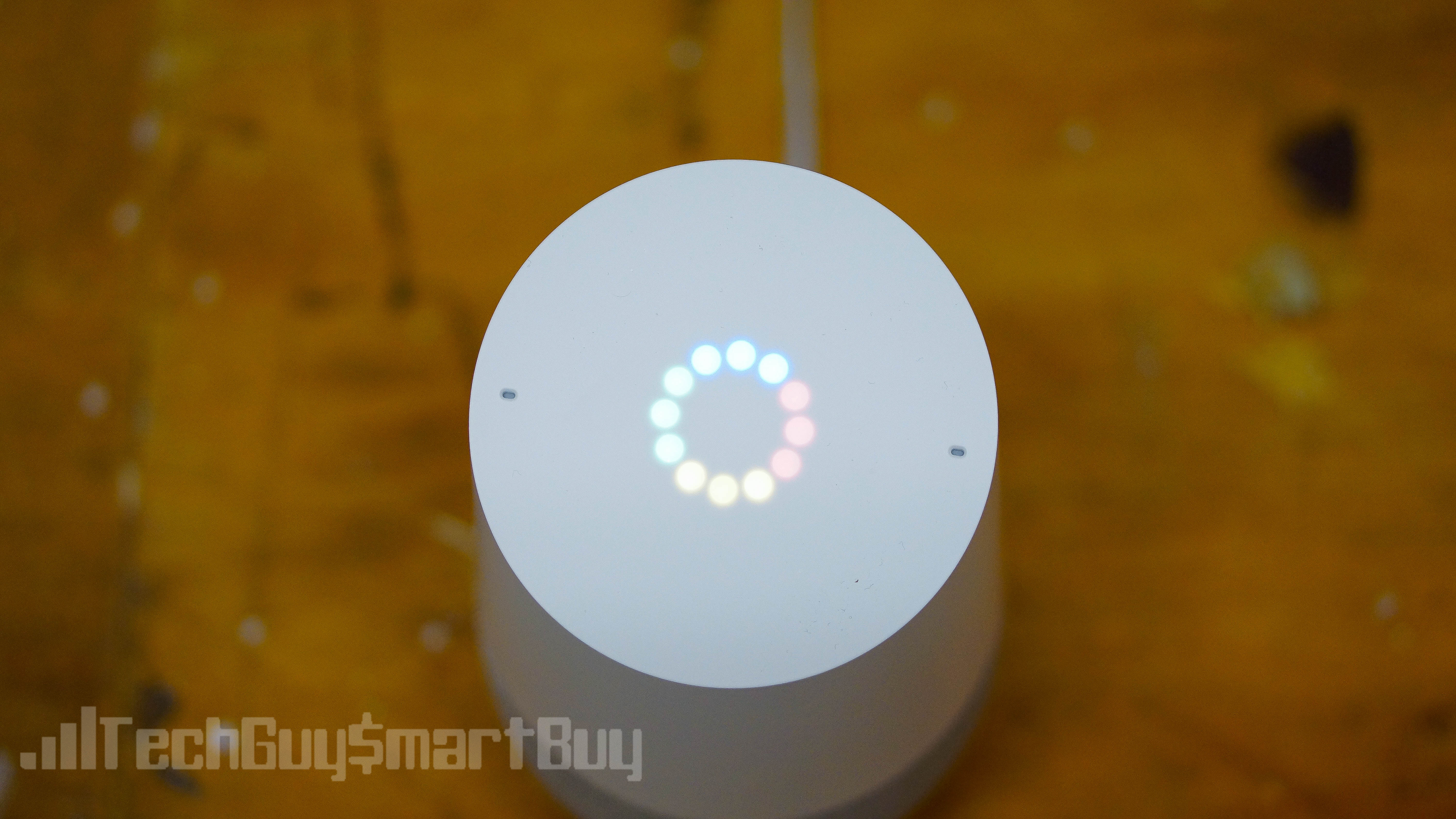 Google armed the Home w/ 2 far-field mics to listen to all of your commands.  But having only 2 mics as opposed to the Echo's 7 mics, this won't hear you as well from a distance. The phrase to wake it up is 'OK, Google' as that is what it is always listening out for.  Google does store your Home data within your Google account.  You can just go to myactivity.google.com to see it.  
So along w/ doing a ton of smart home stuff, yelling questions at it, you can rock out to it as well.   The speakers are really good and loud for streaming music with.  Inside it has 1 speaker & 2 passive radiators to power the tunes coming out of it.  But they won't replace my current music speaker: the UE Megaboom. However, you can send music to be played from a more powerful speaker via Chromecast Audio.  So an easy workaround for those of you who have one.  
There are some limitations like only supporting one Google account at a time, not being able to add events to calendars, make phone calls, send messages, and offer no support for directions - yet.  So in it's current standing, the Echo offers more function and the Home offers more information.  So if you're torn over which of the 2 to get, you need to figure out which feature you would prefer over the other.  
Use cases for the Smart Home
adjust light/color for Hue lights, 
adjust the temperature via Nest, 
SmartThings support
Use w/ IFTTT smart home recipes
Use cases for the non-Smart Home
Ask about the weather
Use as an alarm
Stream content to Netflix
Google anything
Call an Uber
Order Domino's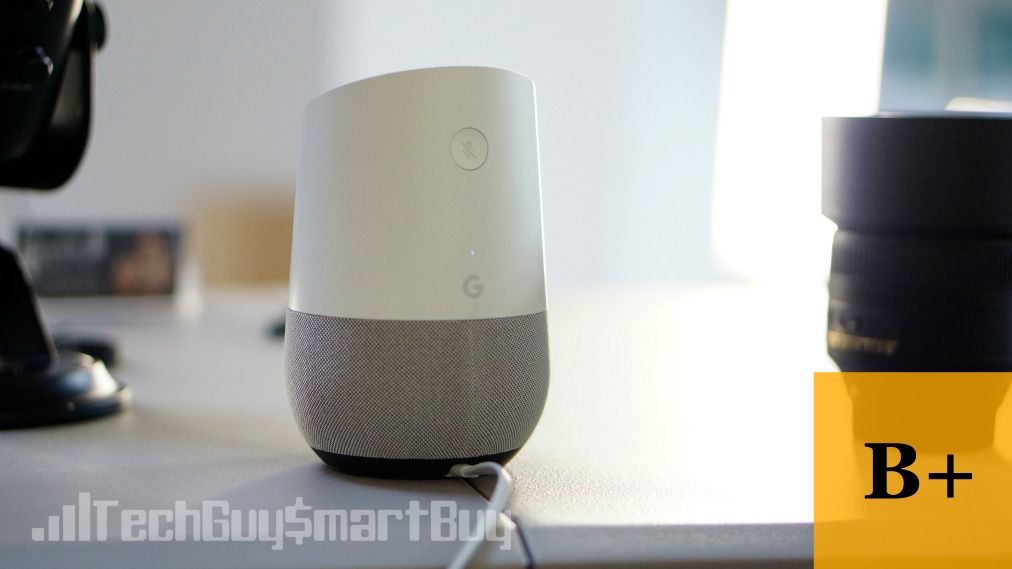 Google Home: An incredibly useful start.  
TG 2 Cents
Google Home is fun and useful.  It can solve arguments but fact-checking via voice search, be your alarm + events for the day, play music, work w/ smart home products, and more.  It still offers a leg up over Amazon being powered by Google.  You got my preferences, work/home address for travel distances, and everything within Google Search at your disposal. All for $129.
Although there aren't a long laundry list of things you can do w/ it at the moment, what it can do is still pretty damn good.  So Amazon is fine for now as they can both co-exist at the moment but as Home improves, we can only see if that will change or not.  And since Google is only just getting started and the sky is the limit on what Google Home.