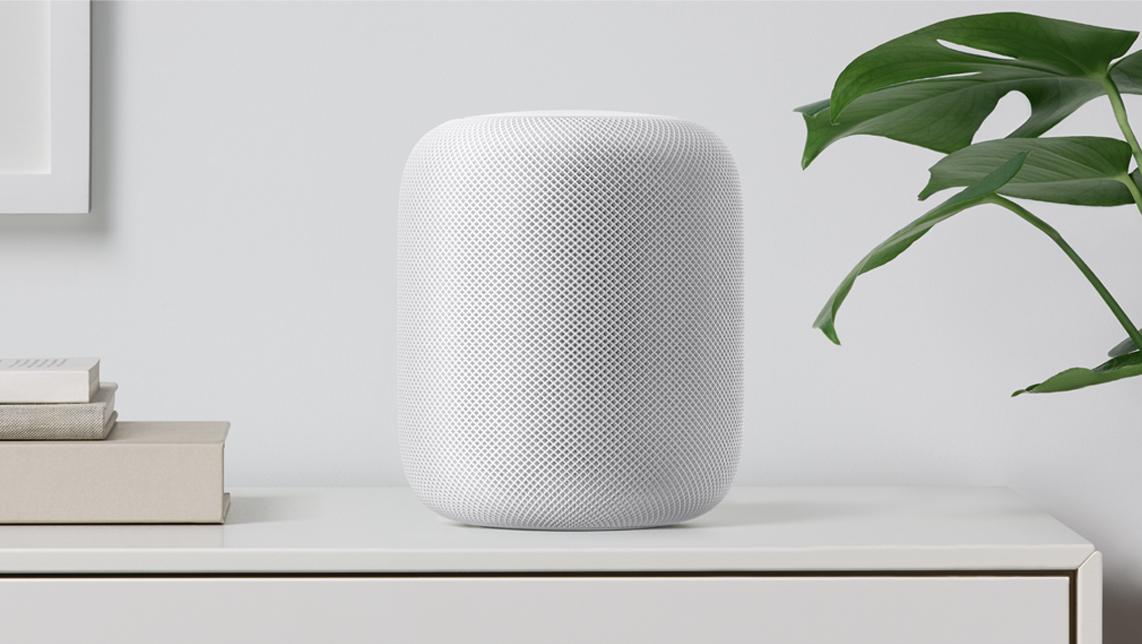 We knew it was coming and it is here.  Say hello to the Siri-powered, audio powerhouse speaker called Apple HomePod.  Yeah, it looks like a mesh of the Mac Pro & UE Boom w/ lots of speakers inside.  
Their new smart speaker is packed to offer more audio than a speaker this size.  You got a setup w/ 7 tweeters, a 4inch subwoofer, and a built-in amplifier.  It will be powered by Siri & Apple's A8 CPU to offer a new trick called spatial awareness.  This will automatically tune the sound based on the space you're in.  This will take advantage of Apple's new AirPlay 2 multi-room audio setup.  
Back to the Siri side of things, it has a 6-mic array system that can better hear across the room.  So you can ask it questions like who playing specific instruments on this track? Or add a song to your favorites by saying Hey, Siri, I like this song.  But the speaker is more than just voice-activated via Siri as it has some touch controls.  
The HomePod will be more than just a speaker as it will be a home assistant to send iMessages via voice, control smart home devices via HomeKit as well as act as a HomeKit hub to control things when you're away from home.  
All info used won't go to Apple servers until the command is heard and then is encrypted & sent anonymously.  The HomePod will be available later in December for $349 and will arrive in White & Space Gray.  So who's giving the HomePod a shot later this year?