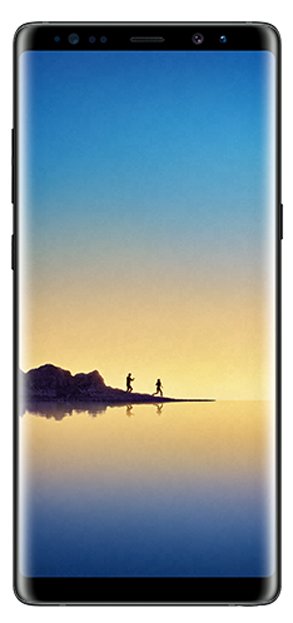 Like any other device ahead of its launch, we got the 1st look at the 2017 edition of the Galaxy Note leaked to all.  By none other than the artist formerly known as EvLeaks.  We see a taller and not as rounded as the S8 design w/ the Note 8.  All while still retaining the minimal bezels from the S8 as well.  
We're expecting a 6.3inch QHD Super AMOLED Infinity Display, powered by a Snapdragon 835, 6GB of RAM, 64GB or 128GB of storage, dedicated Bixby button, dual 12MP camera sensors w/ some new tricks and both touting OIS.  You'll still have to deal w/ the non-ideal fingerprint scanner on the rear though.
We have the event date, we have our invite, and we have an idea of what to expect.  Ok, that last one is all based on rumors and such.   Below we got a better idea of what the front & back will look like.