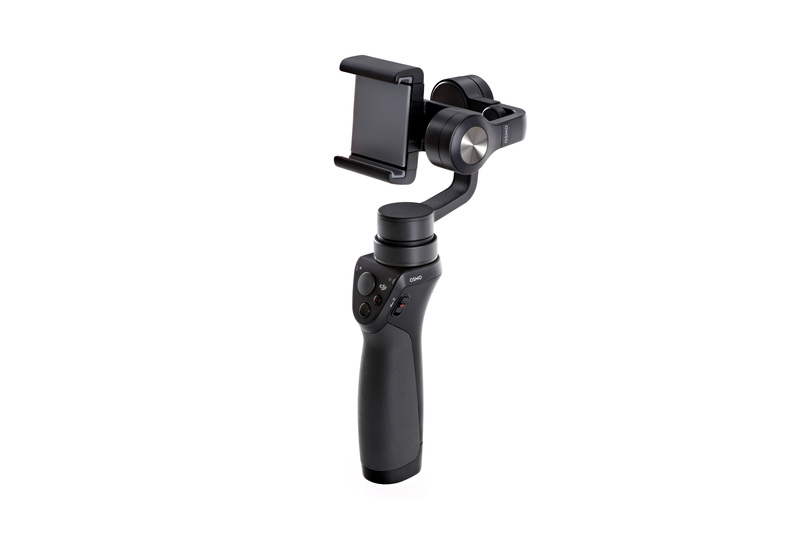 Fresh after dropping the updated Osmo+, DJI got another one for us.  Meet the Osmo Mobile: a handheld stabilizer now w/ no camera but utilizes your smartphone's camera.  
DJI lends it's world leading technology of its 3-axis gimbal stabilization + SmoothTrack to shoot effortlessly w/ your Android device or iPhone.  It will offer up 4 operation modes of Standard, Portrait, Flashlight, and Underslung to handle photos/videos.  It will retain the trigger controls of double-tap for re-center, triple-tap to change from the front+rear shooters, and long press for gimbal direction.  All of this while still having access to the powers of DJI Go app w/ ActiveTrack, Motion Timelapse, Livestream, Panorama, Long Exposure and more.  
The Osmo Mobile is available right now and will cost you $299.  This might be the missing key to future vlogging career or just a new way to record videos/short film using your smartphone.  Are you picking one up?