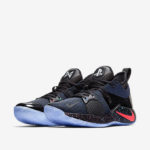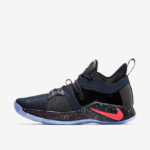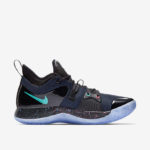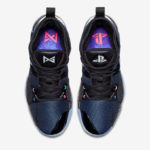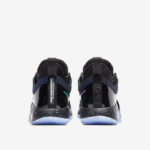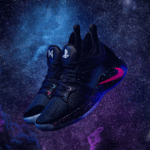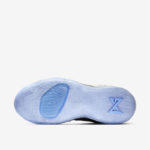 PlayStation sneakers?  Yeah.  I know.  Nike & Paul George teamed up once again for their 2nd signature shoe w/ the PG2.  These are modeled after the Nike Zoom Air but increased 10 millimeters but offer a more accents to be familiar to gamers.
The PG2s was designed by Tony Hardman and removed the mid foot strap that usually comes w/ the Zoom Airs.  It also has a tongue that lights up, a speckled mid sole, starry graphic, and color schemes that matches the button layouts.  
These are made for the ultimate PS gamer or Paul George fan.  It will cost you $110 if you can get it via the Nike app.  The shoe debuted this weekend when OKC played against the Cavs and won.  Maybe it was the shoes?
Get more info on the design aspect of the PG2s here.